We have an all new type foundry at YouWorkForThem, and they go by the name of Stawix. Stawix is a Bangkok-based personal font foundry founded by Stawix Ruecha. To celebrate their addition to our font library, they have set all their fonts at 50% OFF the regular price for the next month!
Finally in 2014 "RLEUD" [Pronounced Loyd] is now finished and ready for your design. Started from 2012 by using DIN as inspiration with the mood of industrial design and combination of humanist style from Dax. The idea is to make this as a multifunction font that be able to use in any situations such as digital device and print matter even headline or small text on the page. This is an answer for your need and you don't have to spend with other fonts for a while.
Xreles designed by Stawix Ruecha. It was featured in the 2013 TypoLyrics Exhibition in Bangkok.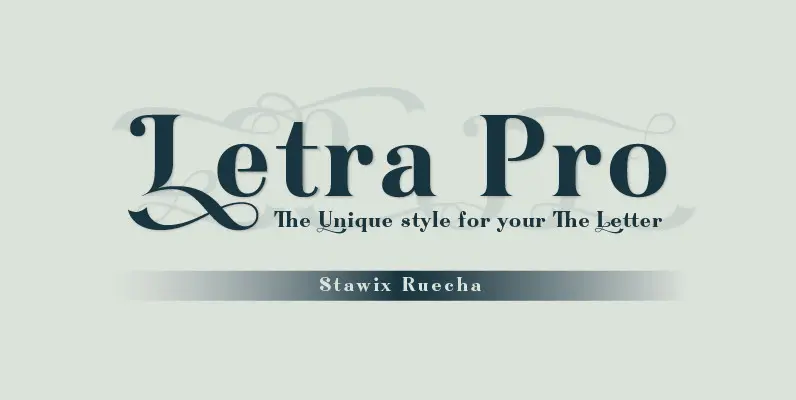 Letra Pro is a unique Calligraphy(Italian cut serif) designed by Stawix. With letter flow and hand-letter touch, Letra Pro possesses the fashionable and elegant feelings. Its style is to be used for a variety of purposes – such as headline, lettering, invitation, logo especially those of sweet vintage sensibility with Opentype multi-feature.
Soin Sans Pro is a clean and modern sans-serif design by Stawix Ruecha.