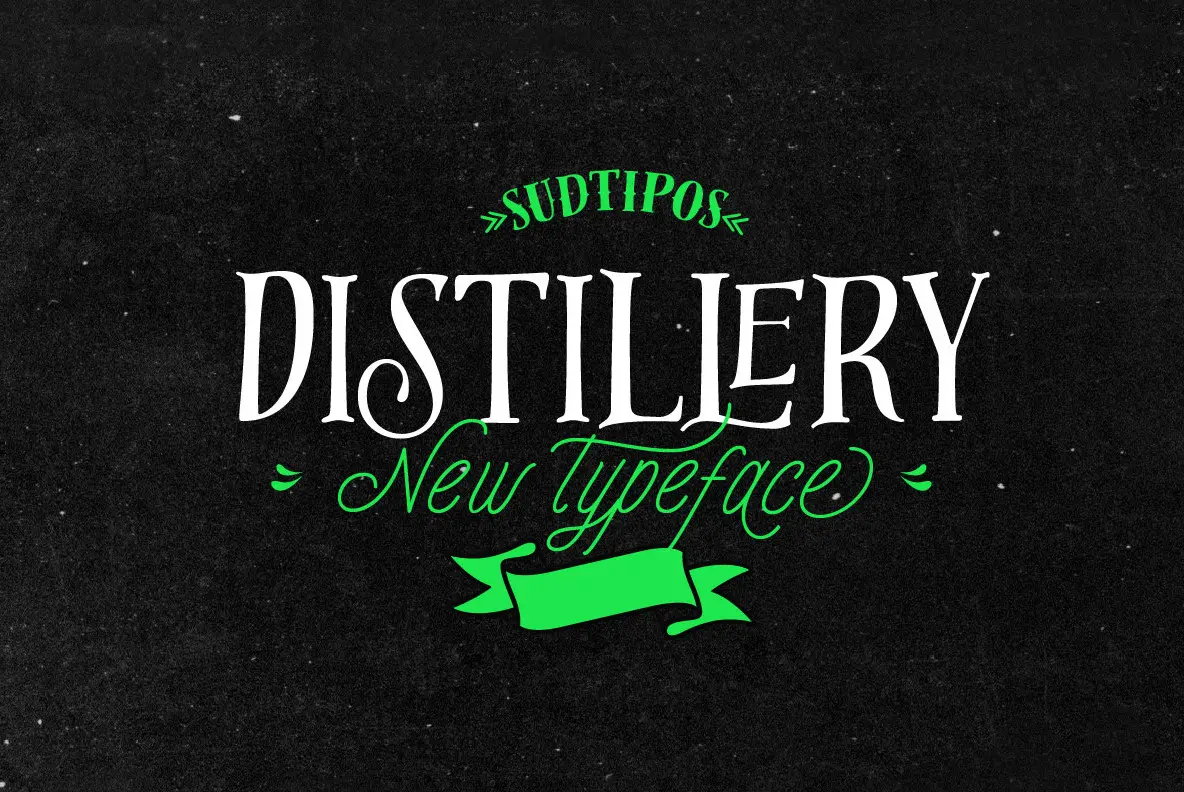 Sudtipos is back this month, and with a rare launch sale on their latest new set of fonts. For a limited time only, download this amazing set of 5 fonts for just $51 USD. That's a savings of 35% off the original price tag.
The Distillery Set is a collection of 5 fonts: Display, Strong, Script, Caps, and Icons. The fonts' influences are in lettering from different eras and styles. They reflect forms from the Arts & Crafts movement, the Roman majuscules, artistic printing, traditional tattoo lettering, sing painting and showcards from the early XX century and some typography trends started from 1970s America and being used today like chalkboard art or handmade labels in packaging. This is collection of fonts that strongly hints of the spontaneous ways of pencil on paper, the dynamic rebellion and simultaneous imperfection and elegance of DIY.
The Distillery Set contains a wide range of characters, including alternates, ligatures, variations on ascenders and descenders, initials and terminals, icons and ornaments, providing endless application possibilities. The different fonts can be used individually, but of course it is their combination in use that creates the magic.
Download The Distillery Set Font Collection
Distillery Set was published by Sudtipos on December 10, 2014. The Distillery Set was designed by young talent Carolina Marando. Alejandro Paul produced and expanded the digital work.