There's something that's especially magical about working on design projects that are geared towards children. Interesting shapes, bright colors, and unexpected design elements usually take center stage. The very best designs will encourage a child's sense of wonder, delighting younger audiences through whimsical imagery and playful compositions that stir their imaginations.
The best part of the design process involves tossing every rule out the window because you're absolutely free to let your inner-child run wild! YouWorkForThem has put together an exciting collection of fonts that are ideal for posters, book covers and illustrated content, product packaging, and logos for kid-friendly designs.
Monstro is a fantastic family of three hand drawn fonts: two bold all-caps letter sets and one set of adorably mischievous monster illustrations and graphic elements called "Monstrinhos." Featuring a solid set of letters and a sketchier letterset that's a little rougher around the edges, Monstro is perfect for posters and children's book designs.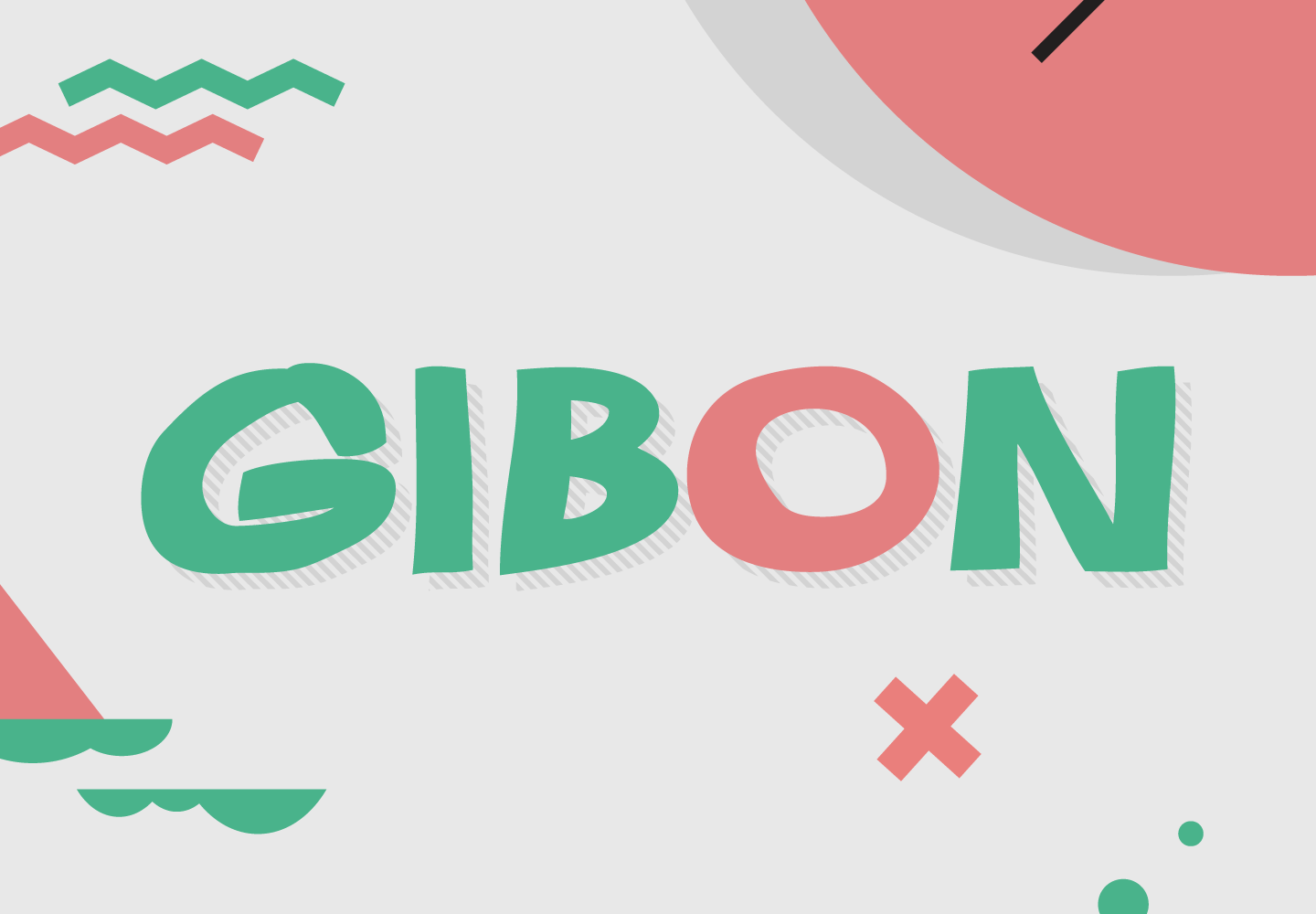 Gibon is a complete family of eleven fonts that are tailor-made for comic book designs. Hand drawn with plenty of options for outlines, shadows, gradients, fills, and textured layering, Gibon lets you design cartoon pages and posters with ease.
P22 Nudgewink Pro is a retro-inspired family of six fonts. With design elements that totally bring to mind the grooviness of the 1960s, P22 Nudgewink Pro is a jazzy, decorative font for projects that want to let loose and have some fun. Stylistic alternates and ornaments make this type design an especially versatile choice for posters and book designs that need a little vintage flair.
Helenita Book is a family of four sans serif fonts designed specifically for kids typography. Featuring Regular, Italic, Rough, and Rough Italic lettersets, Helenita Book is ideal for both children's book covers and page content. The inclusion of multilingual support and Cyrillic lettering makes this an especially excellent option for international fairytales or folklore stories.
DustUp is a single-weight, uppercase type design whose letters are up in the clouds. Literally. Boldly going where few clouds have gone before, DustUp is weightless yet substantial with playful shapes that could pass for illustrated puffs of air, foam, or dust. This font is great for posters, book covers, and illustrated page designs.
La Mona Kids is a family of eight fonts and dingbats with various layering features that add a greater textural appeal to children's design projects. With multilingual support, including Greek and Cyrillic, La Mona Kids is a display font that's ideal for bold posters and book designs.
Ziclets is a totally happy and sweetly vintage type design. Packed full of OpenType features, ornaments, and juicy swashes, the letterforms of Ziclets recall the psychedelic era of the 60s and 70s. This font captures the essence of the hazy, carefree days of summer we spent as children, running in bare feet though hot sand and cool grass (and loving every minute of it). Ziclets' bold lettering is terrific for branding, logos, displays, and poster designs.
Oduda is a rounded sans serif font that's perfect for children's books. With clean lines, easy-to-read shapes, and friendly curves, Oduda is a particularly excellent choice for pre-kindergarten readers in large, bold point, yet it maintains its legibility in smaller point for publications geared toward older children. The overall flexibility of Oduda makes it one of our favorites for page content.
Beachcomber's letterforms are rustic and a little country-fried. The illustrated driftwood lettering of Beachcomber is equally suited for beach-themed graphic designs and rural summer camp publications, logos, branding, and stationery.
Papermade PRO is casual and expressive without sacrificing legibility. With hand drawn, all-caps lettering, Papermade PRO is a great accompaniment to illustrated children's book content, as well as advertising, branding, product packaging, and logo design for child-themed businesses. It's trendy and just hipster enough to appeal to millennials who didn't give up on style the moment they became parents.
Bluntz is a graffiti-inspired letter set that's pure attitude. Ideal for graphic designs meant to interest older children and moody teenagers, Bluntz features strong, angular lines with a lot of spunk. This font is great for stationery, tween and teen journals or slam books, and funky inspirational posters.
Laughin is a super fun, unpredictable font that's full of personality. Every glyph is a party waiting to happen, which makes Laughin an awesome choice for birthday party invitations, scrapbooks, branding or product packaging that creates excitement, and eye-catching book cover designs.
Bangbang is a family of six comic fonts that are packed full of OpenType features for an extreme amount of design flexibility. Bangbang includes a thin regular weight, heavy weight, and outlines, with italic versions of each. For those designers who are fans of the classic Marvel or DC comics, this font offers titling alternates of onomatopoeia glyphs that are handy for dropping a sudden "BANG!" or "KAPOW!" on their work.
Los Lana Niu is an extensive family of 24 fonts that will take any children's design on an exciting adventure to wherever the wild things might be found. Rather dark and rustic in mood, Los Lana Niu would be at home in any children's book that features a tale about monsters, nighttime, or the spine-tingling creepiness of the deep, dark woods.
Daft Brush is a totally rad font choice for teen-inspired designs. Featuring ornaments, banners, and stylistic alternates, Daft Brush has a modern, hand brushed appearance that's ideal for signage, posters, and book covers that appeal to older children and adults who refuse to grow up.
These are just a few of the amazing fonts in our Typography For Children collection. Choose your favorites and have some youthful, exuberant fun!