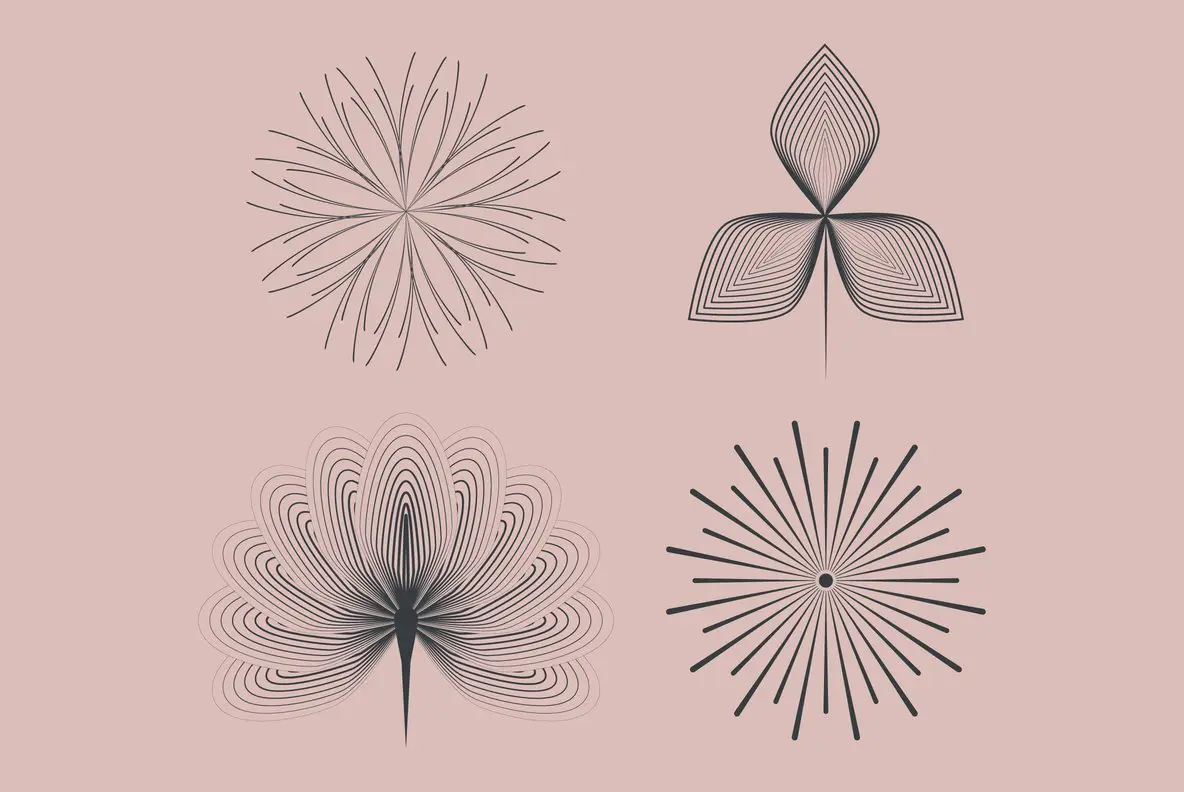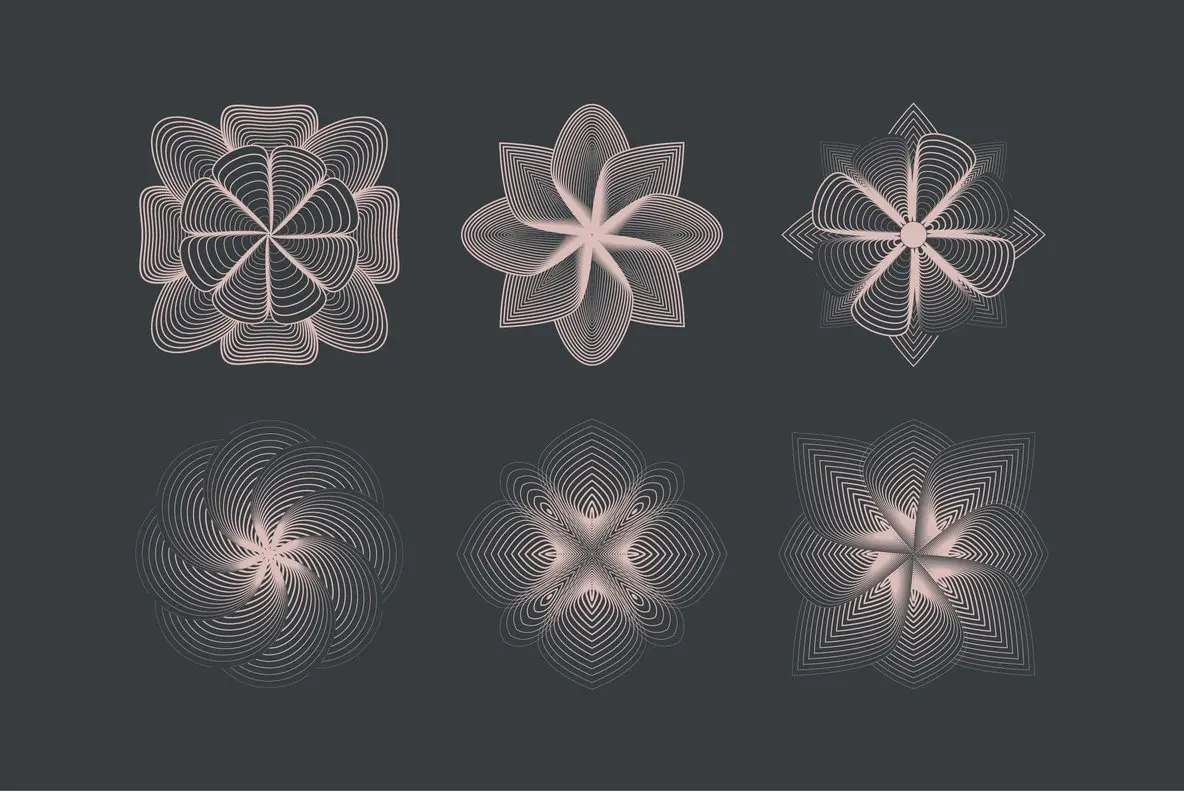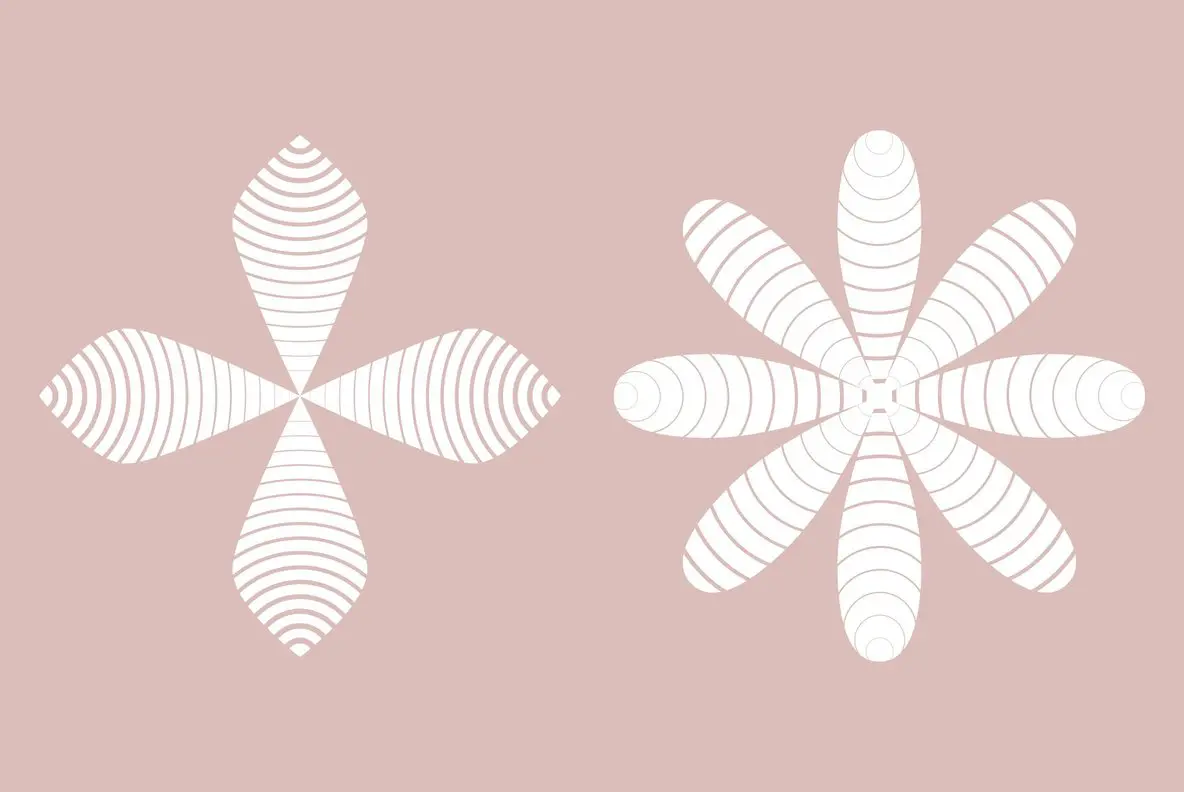 Looking for something special to add a touch of sweetness to your design? Check out our collection of Ornamental Floral Designs.This collection of stock icons features a series of intricately crafted graphics that evoke the familiar and delicate structures of petals using vector shapes. The result is a set of modern graphics that are at times almost kaleidoscopic in nature, creating mesmerizing patterns and contours that draw the viewer's eye.
The icons in this stock art collection are perfect for any project that needs a touch of the natural world in a more contemporary, digitized form, including stationery, presentations, patterns, wallpapers, backgrounds, website designs, merchandise, product packaging and logos.
Sigma offers a vast collection of vector graphics created by YouWorkForThem's own designers. With more than 70 products available in Sigma's portfolio, we're sure you'll find some great stuff to work with for your next design project!