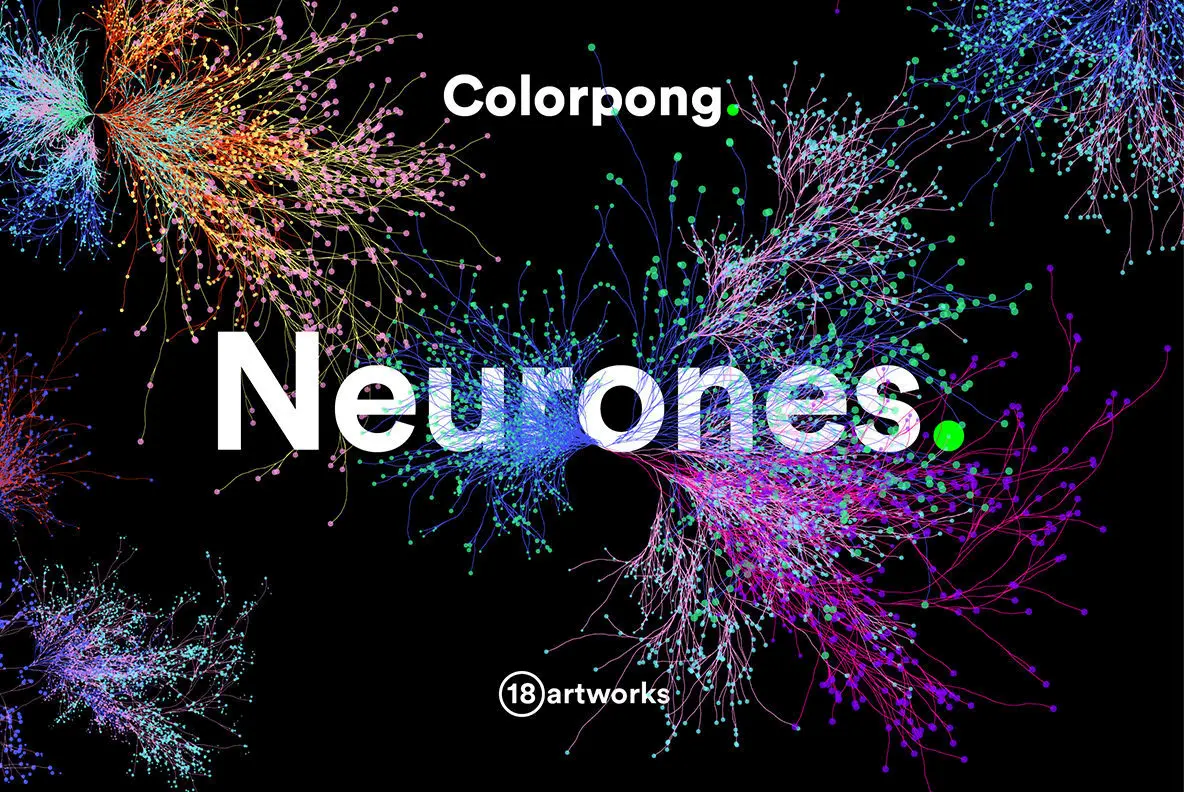 Colorpong is an unusual stock vector agency that brings a fresh perspective to the world of vector art. Based in Hamburg, Germany, the studio offers graphics that are of the utmost quality while taking an entirely unique and abstract approach to their design.
When you think of typical vector stock, the things that come to mind first are standard images like icons for infographics or website design, basic line art, and maybe some interesting templates. The types of vector graphics that Colorpong creates, however, are not like any of those things.
And that's a good thing. Because once you've taken a look at their work, Colorpong will be among the first sources you seek when you're looking for something that will really stand out. Their innovative approach to vector art is unlike any other agency and if we're being honest, their work could stand as beautiful abstract art entirely on its own.
Colorpong claims to "make vector aerobic," and they absolutely achieve that goal. Their images are full of life and movement, color and spirit. At a glance, they could almost be a screenshot taken from a moving image, with vivid colors and swirls of light held in suspended animation.





We love Colorpong's work, and we're especially excited about one of their more recent releases, Neurones.
As its name aptly suggests, the inspiration behind Neurones can be found in the human brain and body. Our minds are powerful tools in spite of their delicate architecture, with synapses that are constantly at work keeping our organic bodies in action. Tethered by an intricate web of threads, nerve cells communicate with one another through signals sent along those wires.
If one could imagine what this actually looks like, they'd conjure the images that Colorpong has created to represent the phenomenon.
Neurones is a celebration of electricity, of life, of networks and information. This visualization of data is akin to fireworks lighting up the night, with vivid streaks of color that leave trails of their pathways against a black sky, embers aglow in their wake.
This collection of 18 vector graphics is an abstract homage and a remarkable tribute to the things that make our lives possible. The images in Neurones are designed to work specifically with vector editing software so we suggest that you use them with a vector program like Adobe Illustrator, Freehand, or CorelDRAW. You can use these in Photoshop, just be aware that your editing capabilities will be limited in that application.





Neurones is a striking addition to projects of all sorts, including website designs, advertising, displays, signage, posters, book covers, presentations, album covers, stationery, product packaging (particularly for the industries of technology or medicine), and digital artwork.
Colorpong currently offers 18 products through YouWorkForThem, and if you love Neurones, you've got to check out the rest of their work. They offer a range of products that center around the themes of data, space, digital fabric, geometry, and experimentation for experimentation's sake. Visit their portfolio to view their other vector designs and bookmark it so you won't miss out on their future releases. We always look forward to their work and we can't wait to see what they come up with next!