Connary Fagen is perhaps one of the most prolific type designers in the YouWorkForThem family. For the last few years running, his work has been listed among the top ten fonts in our yearly roundup, which is based on sales alone. In fact, in 2017, Connary's type designs took the top four spots in the list, a feat that was as amazing as it was well deserved. 
Connary has been releasing type designs commercially since 2014. The Salt Lake City typographer began his career after working in the graphic design industry for some time and seeing just how much type design affected his finished work. Whenever the situation called for it – usually when the "perfect" type design seemed impossible to find – Connary dove in and crafted letter sets from scratch.





While that allowed him to initially get his feet wet in terms of learning typography, Connary wanted to learn more about the artistry and technique involved in creating solid type designs. Working in the graphic design industry and fully understanding the needs of graphic designers helped to give Connary an edge in his own typography. Once his skills were refined and he felt confident enough to do so, Connary released his first retail type design in 2014. 
That release was well received and it gave Connary the push he needed to keep moving forward with his typography. Over the years that have passed since, his work has been licensed by major corporations that include Discovery Digital Networks, IBM, Land's End, and New York Philharmonic, just to name a very select few. 
When it comes to type design, Connary favors "a blend of restrained timelessness and of-the-moment vibrancy." He typically works beyond current trends although he certainly does respect and value their influence. His work manages to achieve a balance that straddles aesthetics that will work beautifully both today and tomorrow, remaining cohesive and relatable no matter how design trends ebb and flow over the years.
When it comes to functionality, Connary's work typically offers plenty in terms of OpenType features and language support, along with a versatile range of weights and styles for greater flexibility. While he crafts fonts for the retail market, Connary does still accept commissions for bespoke, one-of-a-kind type designs for businesses and individual clients.
Regardless of where his type designs ultimately end up, every type design Connary releases is tested thoroughly to make sure that it will perform exactly as needed before it's sent out into the world. Connary also offers free updates and bug fixes whenever he tweaks his products, providing long term support to every customer.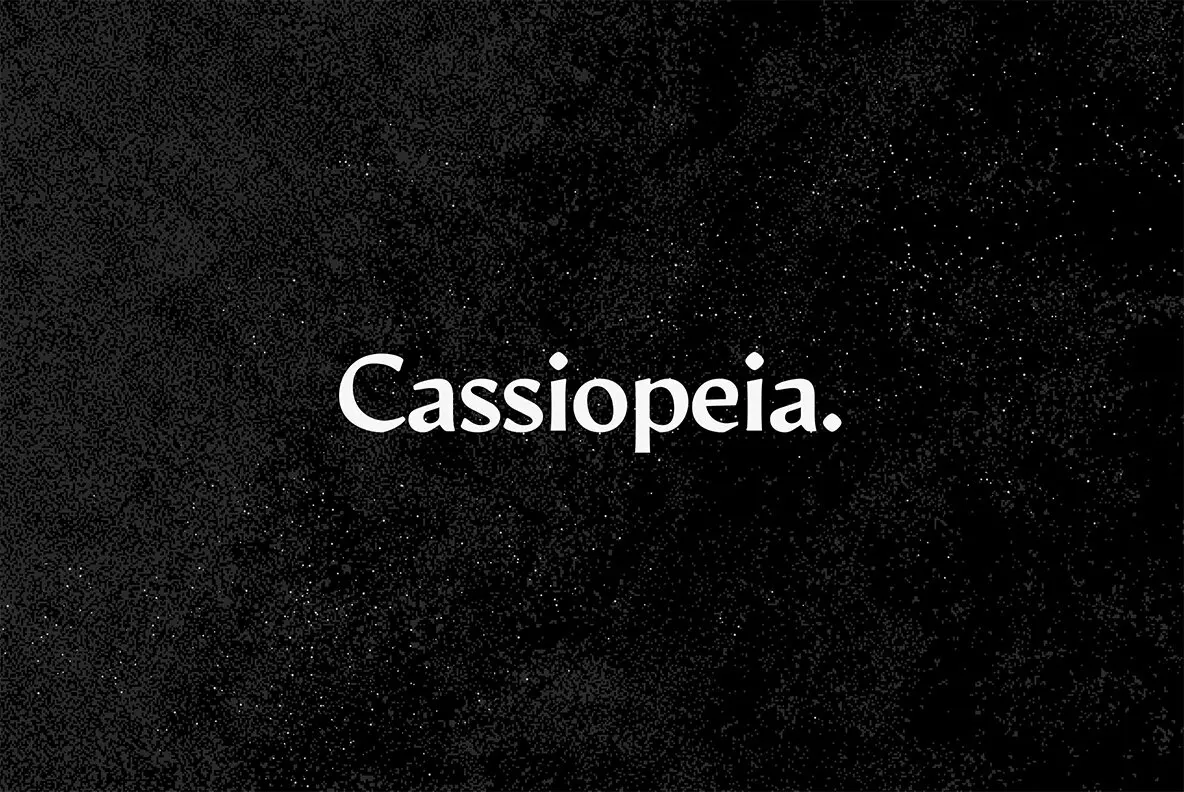 One of his most recent releases is Artifex Hand CF, humanist sans-serif variation of the original Artifex CF, a type design that was meant to create an easy and comfortable reading experience. Artifex Hand CF offers serifs with a bit more of a calligraphic flair, one that lends a tangible sense of warmth to its characters.
Artifex Hand CF is contemporary elegance, a classy and timeless serif design that works beautifully in projects of all kinds, including digital and print publishing, editorials, and body copy.  Its heavier weights serve well in titling applications, subheadings, and headlines for sophisticated emphasis. Artifex Hand CF is available in Extra Light, Light, Regular, Book, Demi Bold, Bold, Extra Bold, and Heavy, with corresponding italics for each, just like its older sibling, Artifex.
Artifex Hand CF offers a ton of OpenType features that include capitals to small caps, contextual alternates, case sensitive forms, numerators, denominators, fractions, discretionary and standard ligatures, lining figures, oldstyle figures, proportional figures, tabular figures, ordinals, stylistic alternates, and small caps for incredible versatility. Its multilingual support extends to Basic Latin, Western European, Euro, Baltic, Turkish, Central European, Romanian, and Pan African Latin for fantastic accessibility in design projects aimed at a global market.
Connary Fagen offers 22 type designs through YouWorkForThem, a wonderful and versatile collection of serifs, slab serifs, sans serifs, and display fonts perfect for projects of all kinds. Visit his portfolio to look at the rest of his work and bookmark it so you won't miss any of his upcoming releases as they arrive!