As a species, humans are innately drawn to making stuff. In our modern day and age, crafting has taken on an entirely brand new life of its own, from sewing to decoupage, vinyl decals and woodcrafting, or knitting and embroidery.
There's something inherently comforting about crafts. Even if you can't decorate your way out of a paper bag, crafting supplies likely bring to mind childhood art projects you did when you were a kid. Like that strange paper bird you made from red construction paper when you were in kindergarten – the same one that remains proudly perched at eye level on the front your parents' Christmas tree, even though you're 43. You might try to hide it on the back of the tree (or in the trash), but your mom is totally onto you and will put it right back every time because it's a craft you made.
Crafting supplies are in such high demand these days, you can't throw a rock in any random direction without hitting someone that frequents a craft store. Items that are handmade with love are always welcomed and there are countless crafting websites that will show you "how to" do just about anything.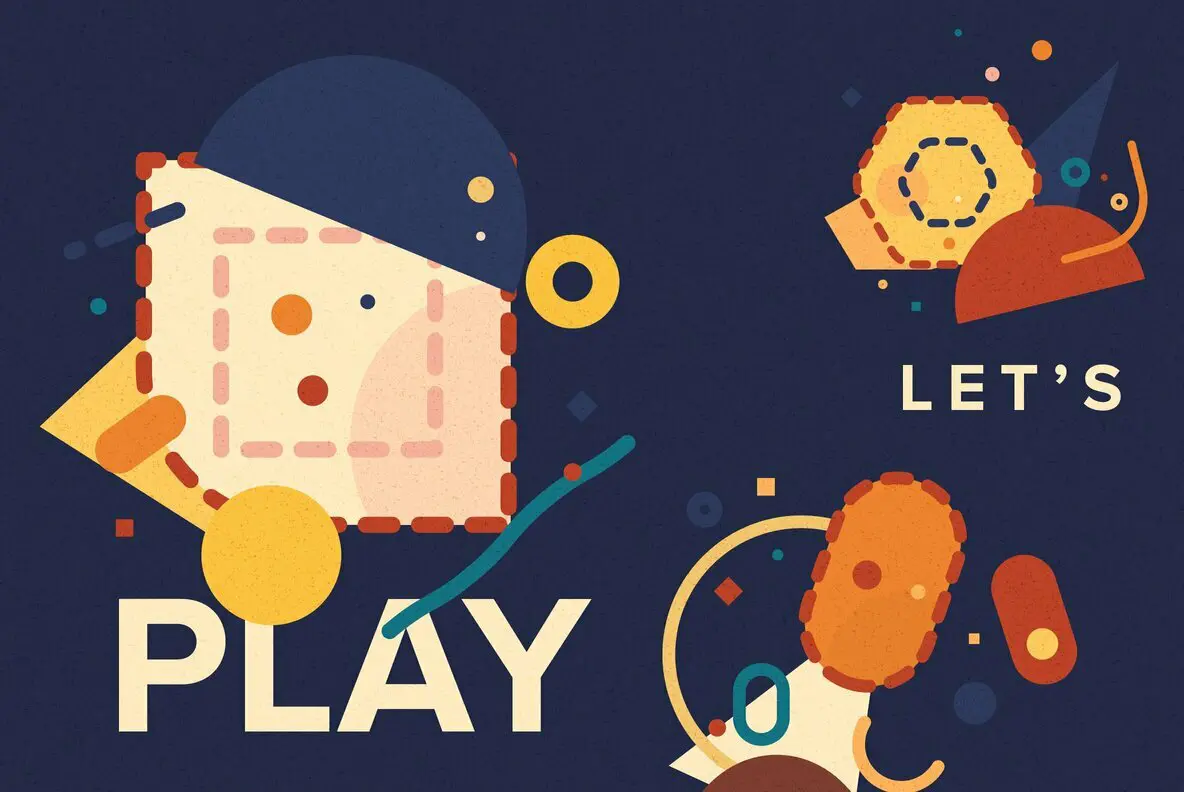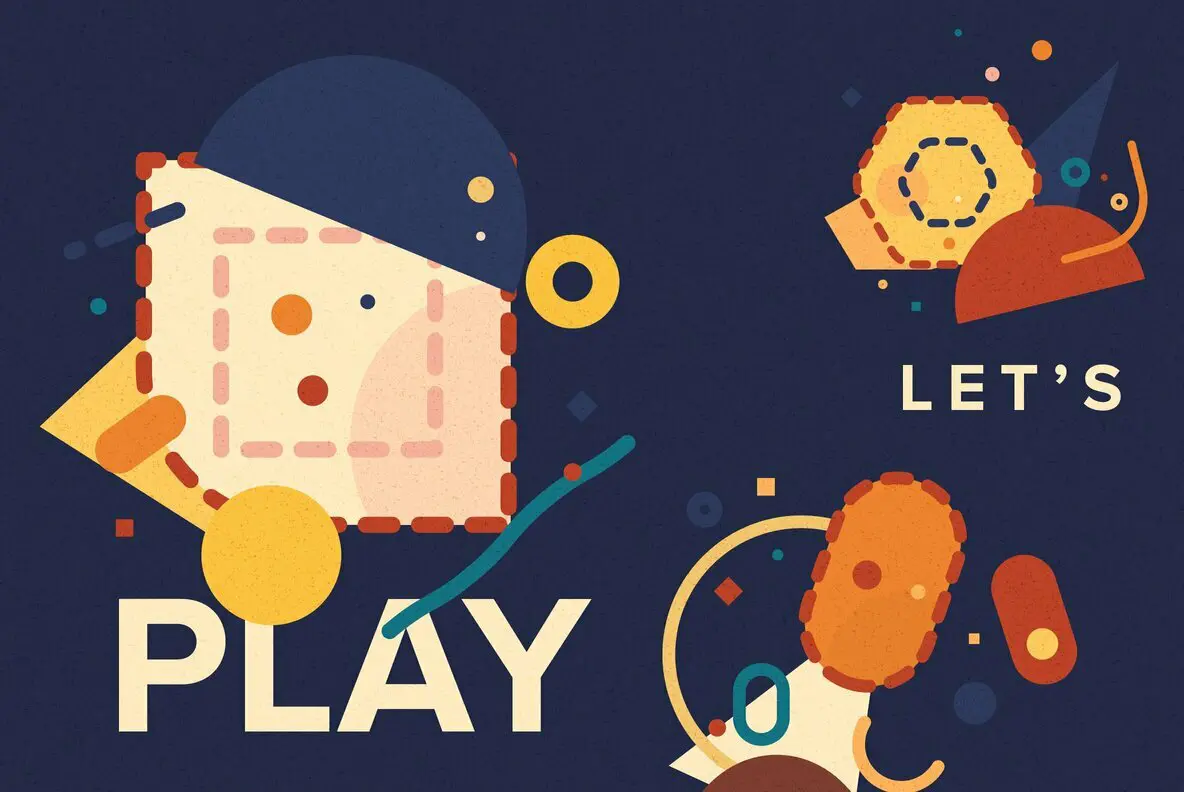 In celebration of crafters everywhere, YouWorkForThem Design Studio has created an entire collection of abstract vector illustrations with a seriously crafty vibe. Featuring a mishmash of geometric shapes and slightly subdued hues, Morning Lines will instantly remind you of the random strings and fabric swatches that lived along the bottom of your mother's sewing kit. (Or that currently live in yours if you followed in her footsteps.) 
Bits and bobs in all sorts of shapes and colors are adorned with vector stitchery in this collection of 50 vector illustrations, which are the perfect addition to scrapbooking projects, stationery, greeting cards, stamps, logos, stickers, labels, tags, patch designs, fabric prints, product packaging, digital art collage, website designs, icons, and mobile applications. 
Decorative yet casually so, Morning Lines is especially well suited to any design project centered around organic wares or handmade items, clothing, merchandise, or foods.





The images in Morning Lines are available in .ai and .eps formats so we highly recommend using them with appropriate vector editing software. You can open and use these in Adobe Photoshop, however, your editing capabilities will be limited.
YouWorkForThem is The Original Creative Marketplace, created for designers by designers. We currently offer more than 150 of our own vector illustration collections, brushes, patterns, and templates to enhance your design workflow. We're always working on fresh ideas, so visit our portfolio to check out the rest of our stuff and bookmark it so you won't miss new additions as they arrive!