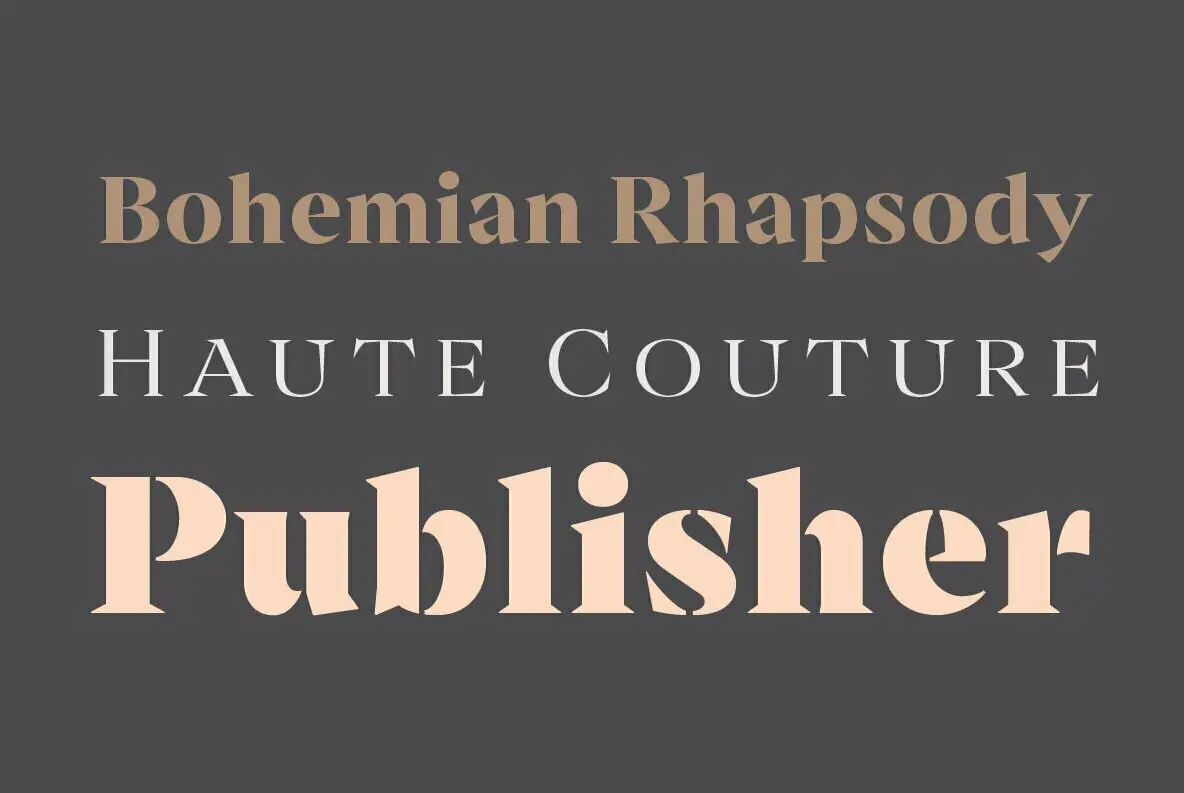 Olivier Gourvat is a multidisciplinary designer with a background in just about every graphic design discipline including illustration and 3D illustration, motion graphics, advertising, branding, and typography.
Olivier grew up surrounded by the visual arts. The son of a sign painter, he spent his childhood "surrounded by billboards, signs, and hand-painted letters." The apple didn't fall very far from the tree, with Olivier naturally gravitating toward a similar field. He learned a great deal from his father, including various techniques for drawing and lettering, before enrolling in graphic and type design courses at Ecole de Toulouse-Lautrec in Bordeaux, France.
Olivier later went on to work as a graphic designer before establishing his own company and studio, Mostardesign, in 2004. Essentially working for himself and on his own terms, he was afforded the opportunity to really explore and experiment with different design disciplines.
Olivier eventually shifted his focus toward type design after he released his first font in 2009. As any graphic designer is well aware, type plays an incredibly important role in graphic design. With such an extensive background in the industry, Olivier is well versed when it comes to understanding exactly what other designers need in their work.





Perhaps above all things, versatility is key. "As a graphic designer and user of typefaces, I know how frustrating it is not to have a generous choice of weights at one's disposal," Olivier said. Because of this, while he focuses on the design aesthetics of any given font, he gives special consideration to the range of weights and widths, anticipating what a designer may need in his or her own workflow. 
"I consider that the versatility of a font is the first step on the way to the success of good global communication," Olivier said. "A large family with a lot of different weights will convey a strong message to its audience while being easy to use on various media, whether print or digital."
And as a designer himself, he also tries to create fonts that he would like to work with on his own projects, as well. One of his most recent releases through YouWorkForThem is Archeron Pro, a contemporary serif family that "revisits the Neo-classical style of highly contrasted serifs."
Archeron Pro's stencil variants take a fresh approach to a stencil style of lettering, featuring unexpected angular detailing and a subtle calligraphic style. When Olivier crafted this family, he designed it with "high-contrast character ratios and a high x-height to give sentences more rhythm and legibility to long texts for on-screen display or printed materials." This architecture provides a comfortable reading experience and a high degree of modern elegance.





Archeron Pro and Archeron Pro Stencil are available in Light, Book, Regular, Medium, Bold, and Heavy, with corresponding italics for each. This range of weights and styles makes it beautifully suited to everything from displays and signage to headlines, subheadings, editorials, magazine layouts, advertising, logos, product packaging, publishing, website designs, and mobile applications. It's an eye-catching choice for branding and identity projects, allowing for easy design cohesion across multiple media types.
Archeron Pro offers a solid range of OpenType features including capitals to small caps, case-sensitive forms, contextual alternates, fractions, standard ligatures, ordinals, scientific inferiors, subscript, superscript, slashed zero, tabular figures, oldstyle figures, and small caps for exceptional versatility. It extends multilingual support to Basic Latin, Western European, Euro, Catalan, Baltic, Turkish, Central European, Romanian, Pan African Latin, Dutch, Pinyin, and Basic Greek for design projects intended for an international audience.





Mostardesign currently offers more than 30 products through YouWorkForThem, including an array of serifs, sans serifs, and display fonts for design projects of all kinds. Visit Olivier's portfolio to check out the rest of his work and bookmark it so you can keep an eye out for new releases!