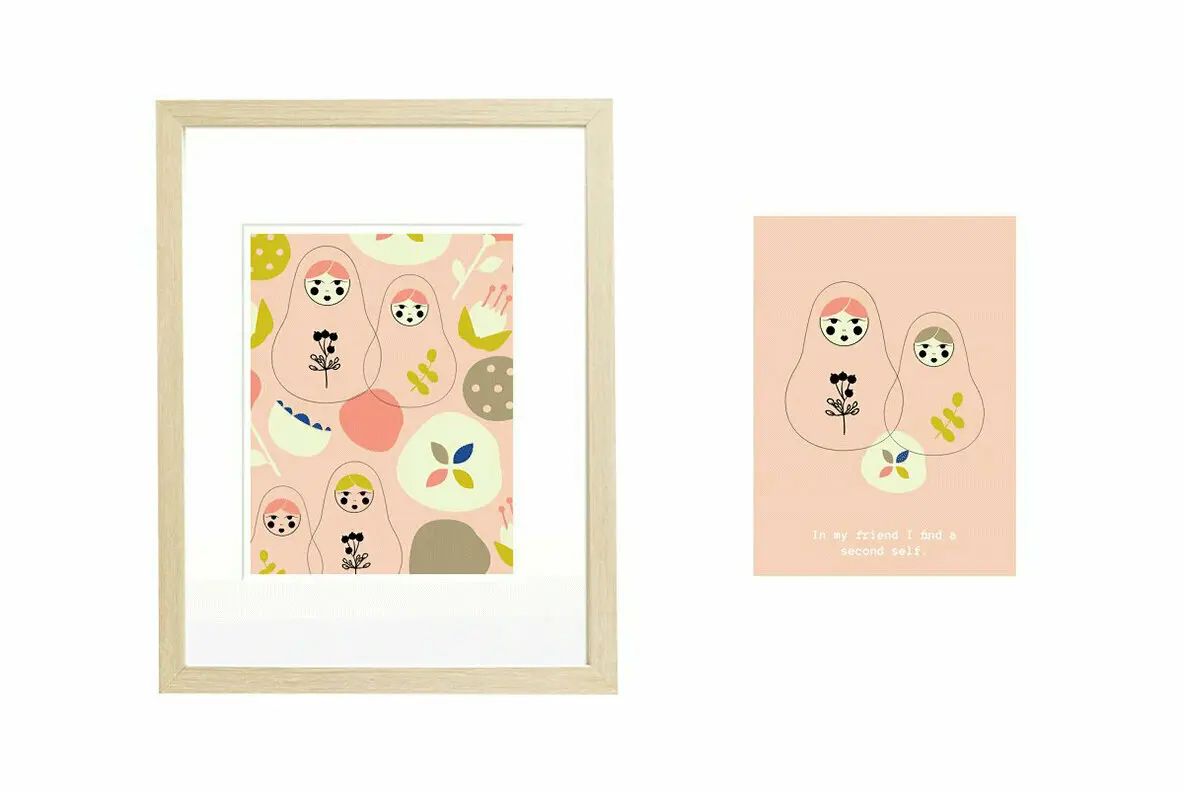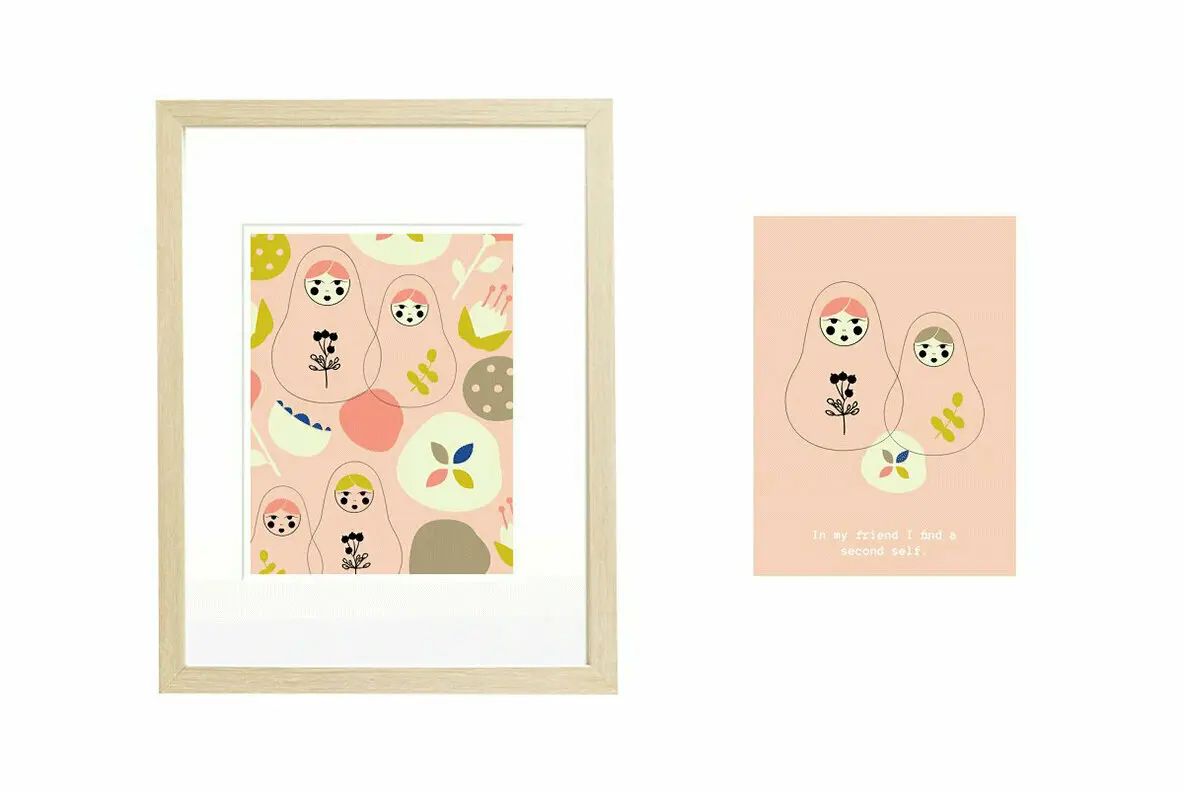 Based in Hamilton, New Zealand, Bron Alexander is a graphic designer and illustrator with a knack for crafting beautiful illustrative patterns in a variety of styles. She's a self-taught designer who first discovered a love for illustration while working in design for the Waikato Museum in the 90s.
As she explored the field of graphic design, Bron's work developed a more illustrative style, one that emerged further when she spent time working for a local magazine. While that role meant catering to the limitations set by her employer, she eventually pursued a freelance career that enabled her to explore design concepts with abandon and without limit.
As a freelancer, Bron often works with both grassroots organizations and corporate entities. She also offers a variety of retail collections that graphic designers can use in their own projects. One of her most recent releases through YouWorkForThem is Matryoshka Dolls Pattern Vector Art, a series of Matryoshka dolls drawn in a playful illustrative style.
Also known as "Babushka" or "nesting" dolls, these figures are instantly recognizable as wooden dolls that stack within one another from smallest to largest. Historically, they represent generations of families — female dolls bearing children over and over in a cycle that lays out the legacy of family through visual means. They're also thought to be good luck to newlyweds, a gift that portends fertility and future children.  
Over the years, Bron has actually drawn a considerable number of Matryoshka illustrations, but said that "this pattern design is a completely new take on it!"
She's right; traditionally, Matryoshka dolls carry a lot of fine details crafted in rich colors. With Matryoshka Dolls Pattern Vector Art, Bron pared the figures down their most basic structures — their shapes are finely outlined, with the main focus being brought to their beautifully simplistic facial features. The patterns are further adorned with softly painted florals and splotches of color to create a playfully sweet pattern. 
Matryoshka Dolls Pattern Vector Art features two seamless pattern swatches, a fully editable .ai pattern in two color variations, and all of the individual elements in this series are available in .ai, .jpg, and .png formats to enable better flexibility in your own workflow.
The high-resolution images in this series are perfect for everything from product packaging to logo design, merchandise, apparel, marketing materials, displays, signage, labels, tags, fabric prints, gift wrap and bags, website designs, mobile applications, icons, book covers and publishing applications, greeting cards, stationery, stickers, scrapbooking, craft projects, and so much more.
Bron Alexander currently offers 11 products through YouWorkForThem and we're always excited to see more of her work. If you love working with unique pattern sets, you're going to want to take a look at the rest of her portfolio and bookmark it so you can check back for new releases in the future!