YouWorkForThem is a trusted source for fonts that has been providing designers with high-quality wedding font options for over 20 years. Our fonts have been used for personal projects, including weddings, with great success. We understand that selecting the right font can be a challenging task, especially when you want to capture a specific feeling or tone for your special day. That's why we offer a wide range of wedding font options for all preferences.
When it comes to creating stunning wedding designs, selecting the perfect font can make all the difference. With so many font options available, it can be challenging to choose the right one that captures the feeling and tone you want. At YouWorkForThem, we offer numerous wedding font options that cater to different tastes and preferences. In this blog post, we have selected 7 unique and elegant fonts to make your wedding designs shine in 2023.






Aesthero is the perfect font when the wedding is the beginning of the adventures, not the end. Aesthero says that this marriage means travel, moving at high speeds, trying endless new things. At the same time, this elegant font retains a wedding's classic sophisticated and romantic feel. Its clean lines and graceful curves look stunning on wedding invitations, thank you cards, and all other wedding-related materials. Aesthero brings an elegant touch with just the right amount of edgy promise.









Fall in love with Chic Lovers: the romantic watercolor font of your wedding dreams! Chic Lovers is for, well, Chic Lovers–this is marriage with a modern outlook, where the spark never fades. Chic Lovers is a handwritten SVG font that exudes elegance and beauty to make your stationery, invitations, guest books, photo books, and menus stand out. Chic Lovers is elegant with a warm, human touch, a relaxed freshness that will have your guests delighted to attend. Perfect for a wedding font!







Bird And Thorn is the perfect choice for elegant wedding designs. This handwritten font is so unique, beautiful, and confident that it rivals the studied design of any old-world serif font. It's the strong personality of the writer that is on vivid display here. There's something solidly patrician in the handwriting, a no-nonsense, unapologetically upper-crust look. So you get the best of both worlds–the natural, inviting realness of handwriting, plus the promise of aristocratic wedding delights: rivers of champagne, gorgeous hotels, dark silent limousines. Bird and Thorn is a complete wedding winner!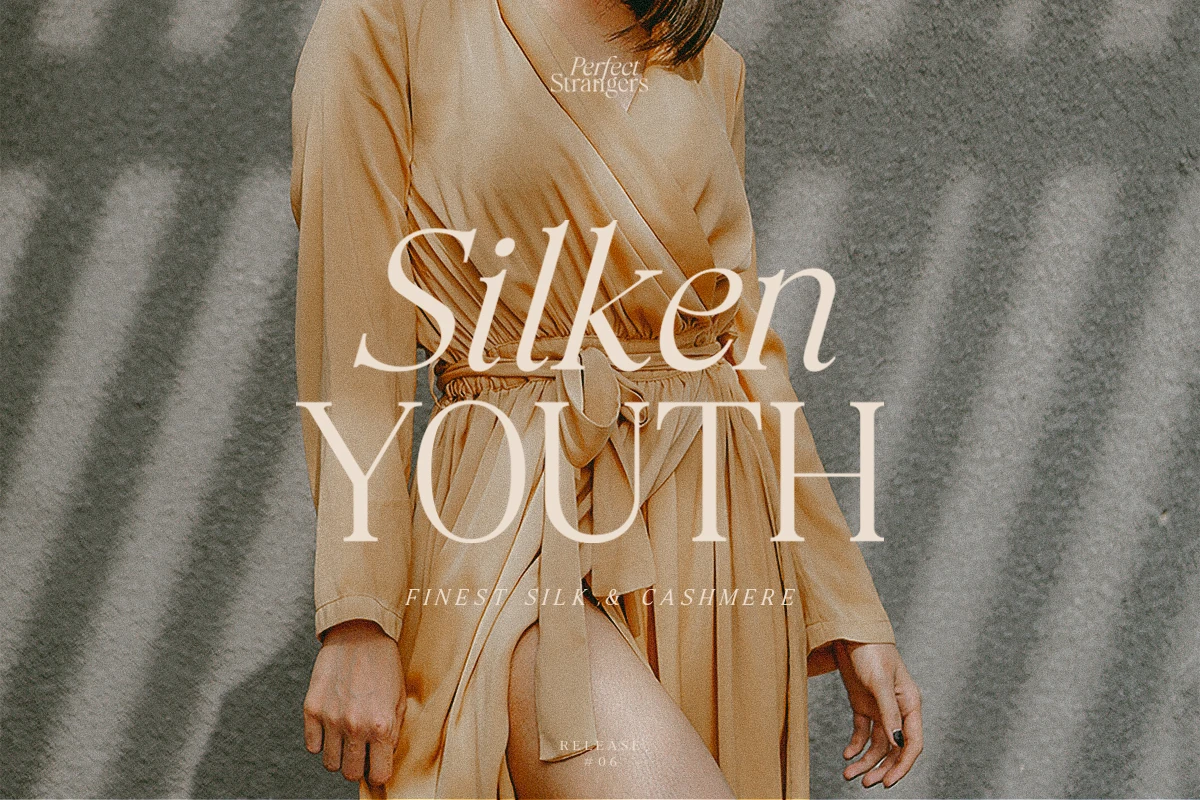 Perfect Strangers is a unique serif font that is classy with just a hint of noir mystery. It's the perfect choice for couples who want to add a modern and unique twist to their wedding designs. Perfect Strangers is classic and timeless, and will connect your designs to the great romances of the silver screen, or those black and white photos of grandparents getting married when classiness was the rule of the day. This serif font guarantees all your wedding designs will be professional, elegant, and attractive–Perfect Strangers is a perfect choice.









Autograph by Harmonais Visual is the perfect choice for wedding designers that want to evoke freshness, harmony, nature, good spirits, and lightness of heart. Autograph's ruffled, handwritten appearance has a touchable softness that is ideal for evoking intimacy and comfort. Autograph looks fabulous on invitations, menus, websites, and more. This bright, cozy font is sure to be a hit for all your wedding designs and events!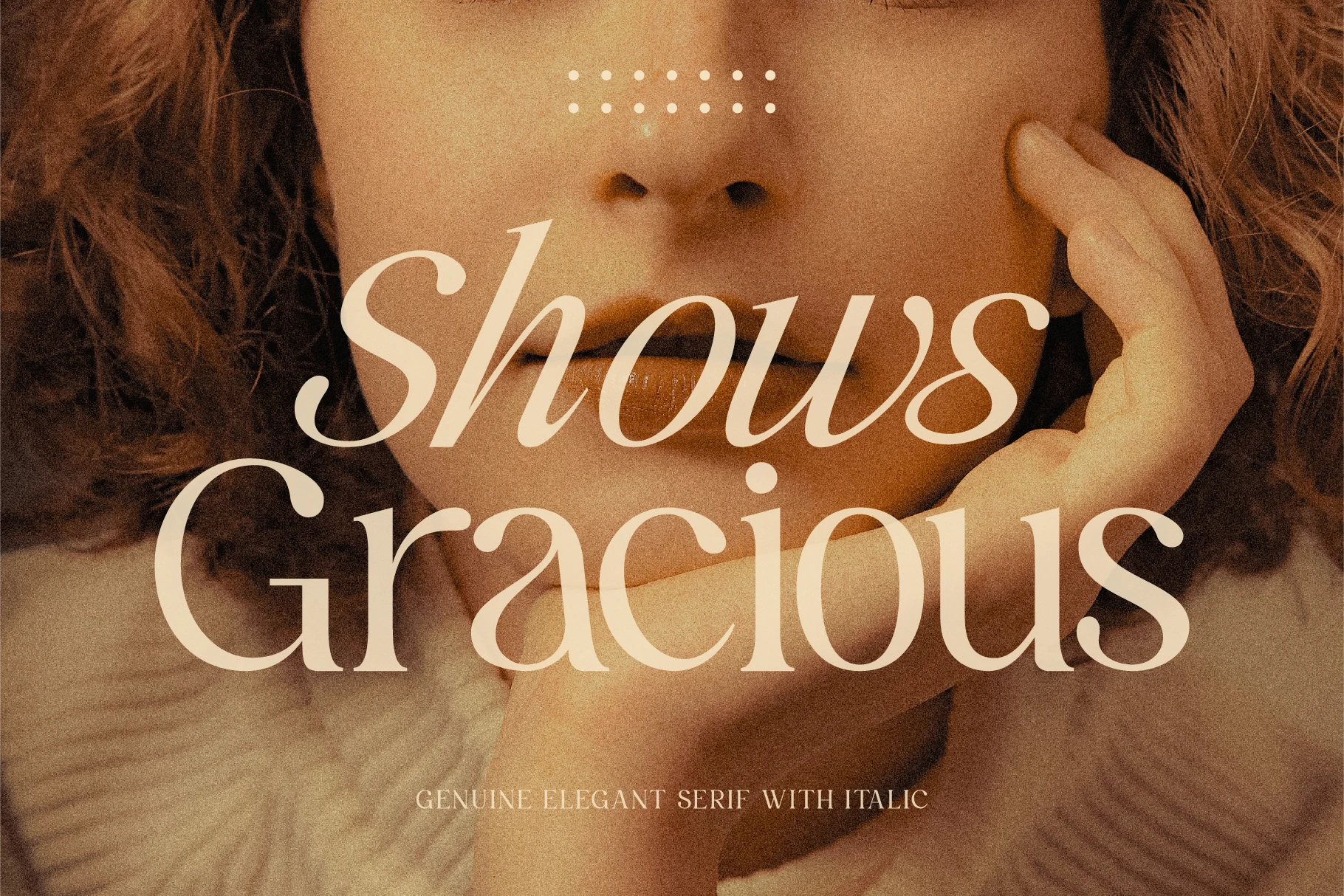 Shows Gracious does exactly that, making it the ideal wedding design font. Anything embossed with its sophisticated look automatically tells the viewer or receiver they are going to partake in a once-in-a-lifetime event, a meticulously planned soiree they will remember for the rest of their lives. Shows Gracious also has just the right amount of modern flair to ensure guests the event will be fun and relaxed within the classy exterior. Shows Gracious is exactly where you want to be when you're designing anything wedding related.









To name a font Supremely Luxurious Font, one has to believe the designer had a vision. And they made it happen. When it comes to wedding design, the Supremely Luxurious Font says it all in the name. There's no need to comment beyond that, really, other than to note that the capital S indeed looks like the richest, most influential character in the story–the retired industrialist now serving as mayor, for instance–nonchalantly strolling into your wedding reception. Man, does this font do it for wedding designs! A huge score from Type Class Heroes.
At YouWorkForThem, we are committed to providing our customers with high-quality wedding font options that are both stylish and functional. We take pride in our extensive library of fonts, designed by some of the world's most talented font designers. With over 20 years of experience in the industry, we have been trusted by top creative agencies and individuals alike.
We believe that every wedding should be unique, and the right wedding style font can play a significant role in achieving that. That's why we invite you to start downloading our fonts today and take your wedding designs to the next level. Don't settle for ordinary wedding designs, make them extraordinary with YouWorkForThem fonts. With just a few clicks, you can start experimenting with our font options and see how they transform your wedding designs. Trust us to provide you with the perfect font that captures the essence of your special day!