Introducing Thronemy – Elegance on the Go
Thronemy is a serif font that'll make your design projects stand out in the fast-paced digital world. It has a timeless digital power that exudes elegance, class, and a hint of Art Deco nostalgia. It's a sophisticated and easy-to-read serif font with a slightly aloof and naturally authoritative air. If you're looking for a font that can instruct and take control of your design project, Thronemy is an excellent choice.
This versatile font is perfect for various design projects like headlines, titles, logos, posters, film titles, book design, invitations, digital journals, album art, headings, web design, social media posts, and more. Designed by Invasi Studio, it adds a touch of class and sophistication to any design project, making it ideal for branding, packaging, and corporate identity. So, don't hesitate to use Thronemy for your next design project and make your brand shine!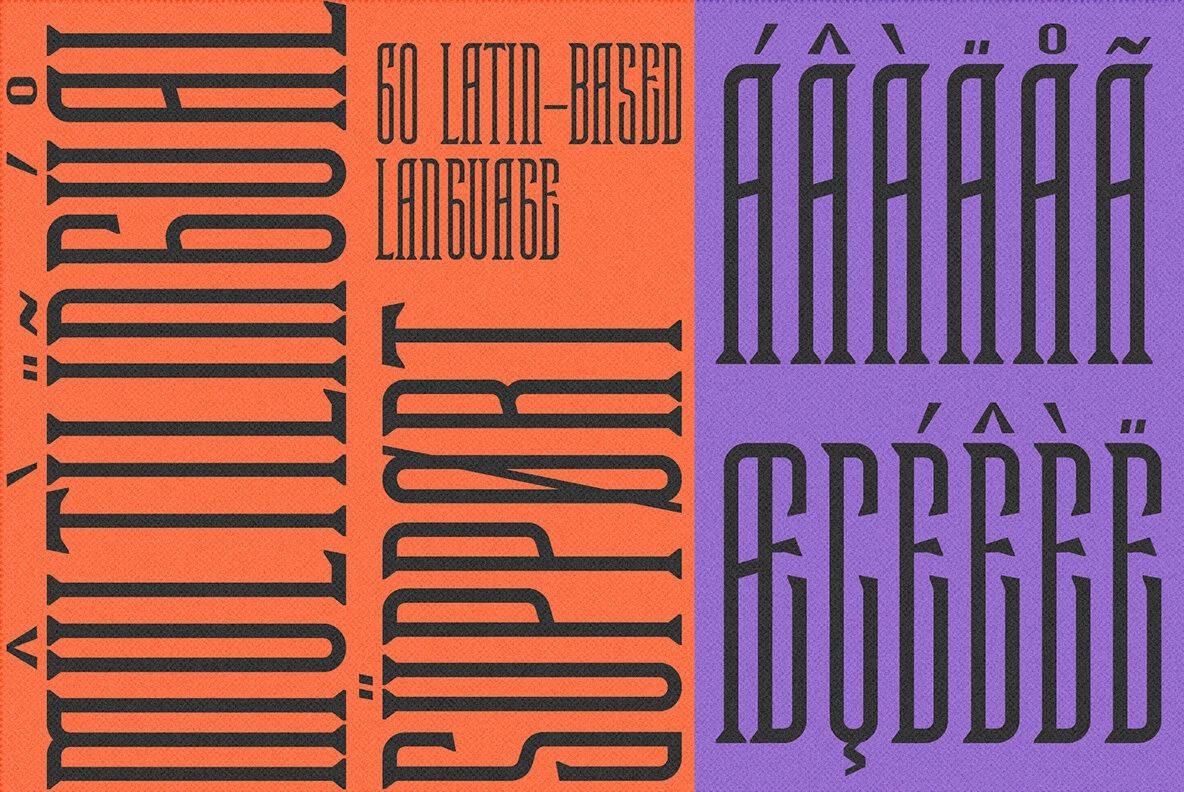 Using Thronemy in Graphic Design Projects
When using Thronemy, it's important to choose the right font size and color. Its condensed design means that it works best at larger sizes. Pairing it with other fonts is also possible, but make sure to choose a complementary font that doesn't overpower Thronemy's elegance. Best practices for designing with Thronemy include using it for headlines, titles, or logos, and keeping the design simple and minimalistic to let Thronemy's beauty shine through.
Licensing Thronemy from YouWorkForThem
To license Thronemy from YouWorkForThem, simply purchase and download it from our website. We provide various licensing options depending on your needs, and our customer support team is always available to assist you. It's important to understand font licensing and usage restrictions before using Thronemy, but we make sure that our licensing options are affordable and accessible to all designers. Choose YouWorkForThem for the best font licensing options for Thronemy and elevate your design game today.





YouWorkForThem – The Ultimate Destination for Serif Fonts
YouWorkForThem has been the world's best source for graphic design resources for over 20 years. We provide the most usable, affordable serif fonts and stock art in the world, while remaining easy and accessible. We have worked with top brands such as Apple, Google, Delta Airlines, Whole Foods, and more. Our mission is to invest in and care about design and designers, which is why we provide excellent accessibility, care, and attention to detail in all our products and services. You can find all the type foundries we license fonts for, as well as stock graphics and photos, on our website.