At YouWorkForThem, we pride ourselves on being font specialists with over 20 years of experience in providing an extensive collection of lettering fonts to designers worldwide and some of the world's top brands. Our diverse range of unique typefaces caters to various design projects, including branding, packaging, and digital designs. As a trusted source for high-quality lettering fonts, we have helped countless designers and corporate clients bring their creative visions to life.
In this blog post, we'll be highlighting five of our favorite lettering fonts that are sure to make your creations stand out. Whether you're a seasoned professional or just starting in the world of design, our carefully curated selection of lettering fonts offers something for everyone. Let's dive into these exceptional typefaces and discover how they can elevate your design projects to new heights.





The Mordeus is a contemporary lettering font with a distinct personality. Its unique style combines clean lines and fluid curves, making it a versatile choice for various design applications. The Mordeus is perfect for branding, packaging, and editorial projects, adding a touch of sophistication and elegance to your designs.








Proprietor is a stunning script font that exudes charm and character. Inspired by vintage signs and hand-painted lettering, this font features a beautiful flow and a variety of stylistic alternates. Designed by Sudtipos, Proprietor comes with over 700 glyphs, including uppercase and lowercase letters, numbers, punctuation, symbols, and an extensive set of alternates and ligatures. This versatile typeface supports a wide range of languages, making it perfect for international projects. It's ideal for creating eye-catching logos, packaging designs, and invitations that make a lasting impression. With its unique blend of elegance and playfulness, Proprietor is sure to become a favorite in your font collection.






The Eyelash Font is a beautiful, elegant classic calligraphy script designed by Invasi Studio. It features distinctive curves at the start and end of the design with intricate upper and lower-case engravings. This font is also equipped with features to support your needs, such as ligatures, alternative characters, and multi-language support. Eyelash is perfect for your design needs, including branding, logo design, wedding invitations, decorations, and more. With its timeless elegance and attention to detail, Eyelash is sure to add a touch of sophistication to any project.







With its unique reverse slanted style, this eye-catching font is the perfect way to make your graphic design stand out and show off your creative flair. From fonts and lettering to script and digital designs, Louislemon is truly designed for anything formal such as invitations, labels, logos, magazines, books and packaging. Perfect for the more artistic side of things such as fashion, make up, stationery, novels and labels too! Whether you're designing for advertising or personal use, Louislemon will add the perfect finishing touch.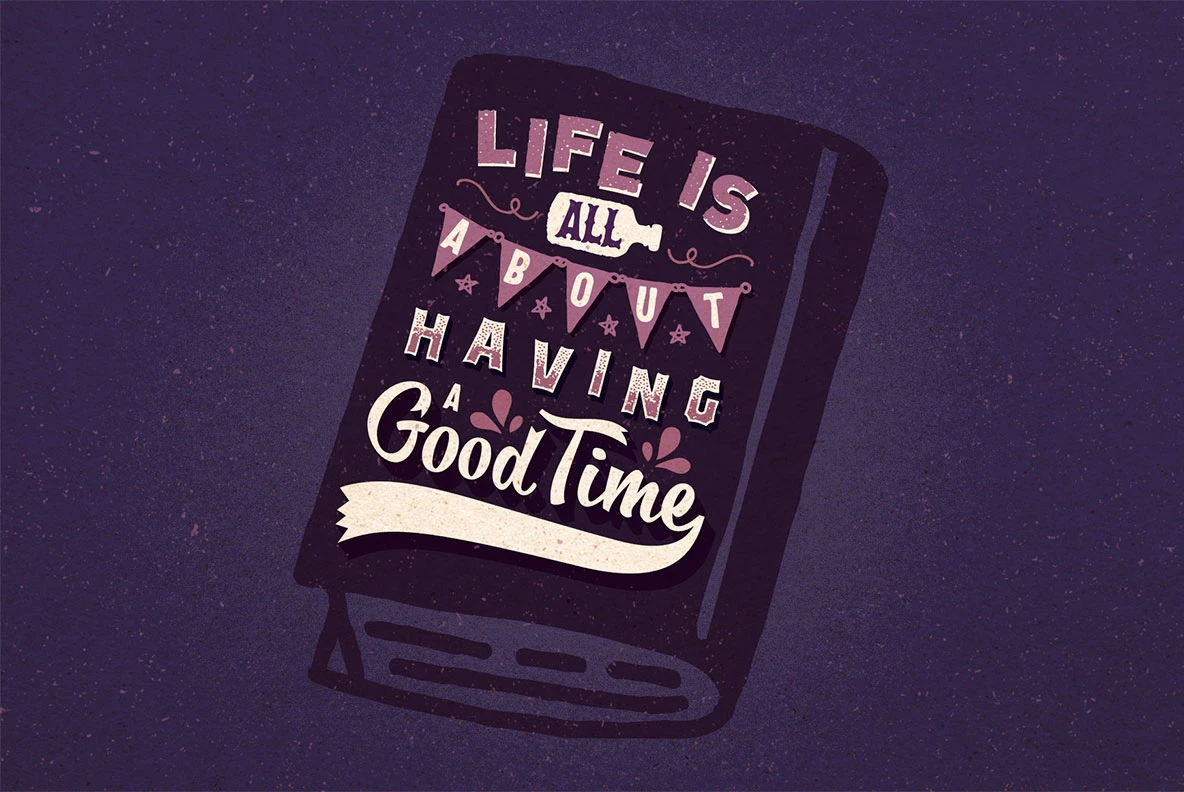 If you're looking for fonts, lettering and script to personalize your digital designs, BIMBO – Hand Lettering Font Collection is the answer. This fun and playful collection consists of 25 typefaces, 248 hand-drawn graphics and 124 catchwords that brings whimsical joy to your designs and gives it a touch of handmade elegance. With this collection, you'll be able to create engaging and lively typography quickly and easily! Plus, Vintage Voyage Design chucked in a free gift of their OneNineNineFour font — perfect as a compliment to this set.
These five exceptional lettering fonts are just a small sample of the incredible range of typefaces available at YouWorkForThem. Be sure to explore our full collection, including handwriting fonts, rounded fonts, and contemporary grotesk fonts to discover even more options for your design projects. Remember to take advantage of our rewards program and corporate licensing options to get the most out of your design experience.
Our dedication to quality and variety ensures that you'll find the perfect lettering font for every project. Visit our font designer pages to discover the creative minds behind these outstanding typefaces and learn more about their work. With YouWorkForThem as your go-to resource for lettering fonts, you can elevate your designs and bring your creative vision to life.
Whether you're a professional designer or just starting in the world of design, YouWorkForThem is committed to providing you with the best resources and support to help you succeed. Explore our extensive collection of lettering fonts and other design assets today, and get ready to create something truly amazing.