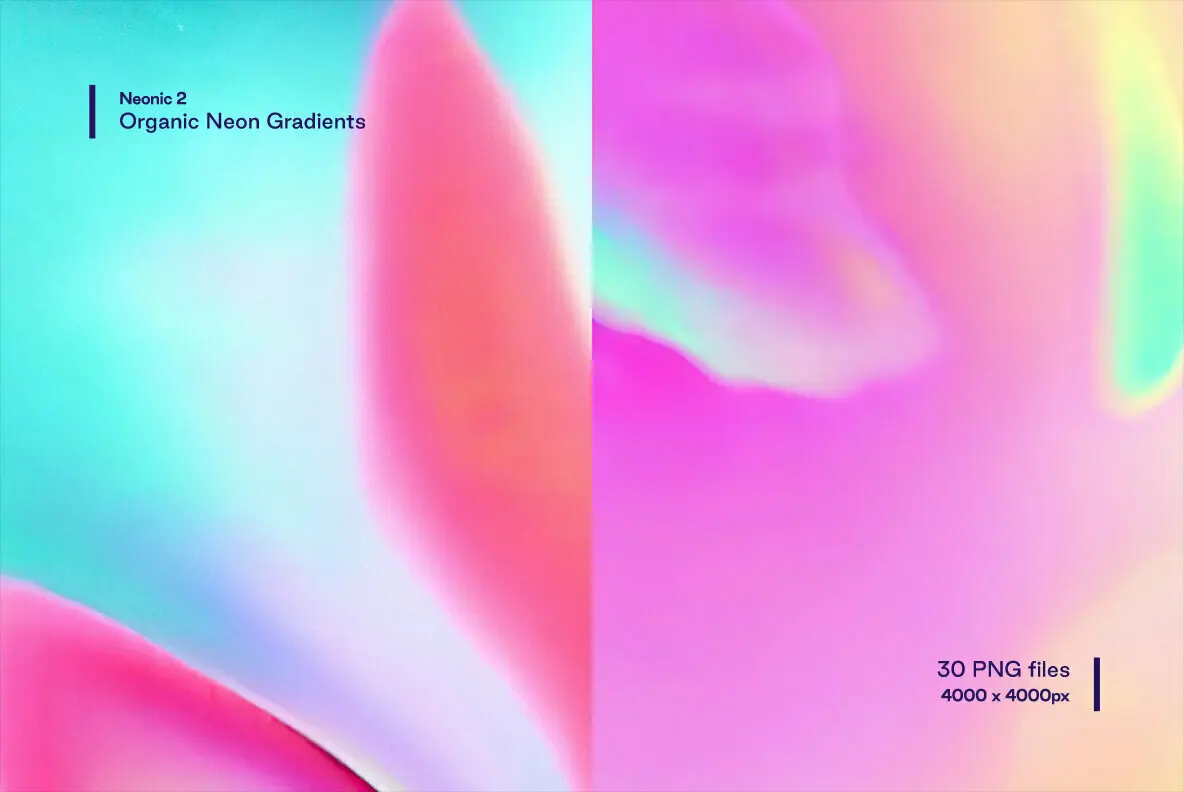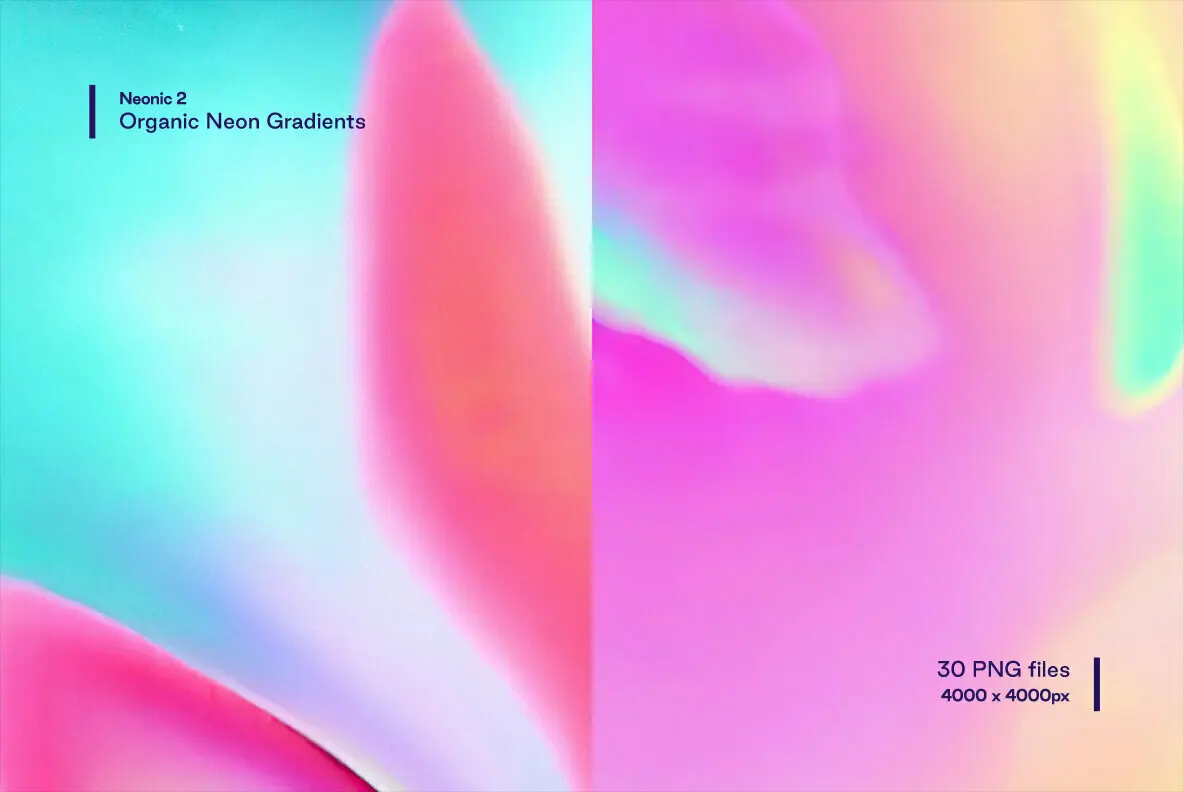 Studio 2am is a collaborative design studio based in Australia. Featuring designers that create "beautiful things," Studio 2am focuses on creating inventive graphic design assets that make it easy to add inspired and expressive Photoshop effects, including distortions, abstract backgrounds, gradients, and amazing blending masks.
One of their most recent releases through YouWorkForThem is Neonic 2, the sister collection to Neonic.
Neonic 2 is a stock art series of 30 intense and highly-textured gradient backgrounds that add an instant neon effect to graphic design projects. Where Neonic featured bands of vivid color and light that moved against each other softly, Neonic 2 carries a sharper edge with a bit more definition.
The images in Neonic 2 are reminiscent of pooling water in a lot of ways, particularly as the light reflects and refracts through each shape. While the entire collection features still abstract backgrounds, the eye wanders along every color and shape, giving the viewer a sensation of liquid movement. 
Designers can use images in Neonic 2 in their native forms, but these abstract backgrounds can also be adapted as needed to work in a wide variety of design projects including backgrounds, UI/UX design, product packaging, book covers, album artwork, website designs, mobile applications, wallpapers, gift bags and wrapping paper, and text overlays. 
With plenty of color combinations to choose from, you're sure to find the perfect neon gradient for your next design project. 
The images in Neonic 2 can be used at their full scale or cropped to bring the focus to the more macro details. This collection provides high-resolution .png files sized at 3000×3000 pixels, making them well suited to both print and digital design projects. One thing to note is that gradients in print tend to carry more texture than they do on the digital screen. That said, gradients offer a lot of depth and visual interest, either way — and you'll find plenty of that in Neonic 2.
Studio 2am currently offers multiple stock art downloads via YouWorkForThem, Visit their portfolio to take a look at the rest of their work so far and bookmark it so you can watch for new additions in the future!
Join us on Instagram today to uncover fresh graphics similar to Neonic 2, and immerse yourself in a daily showcase of diverse, innovative fonts.