Designer Connary Fagen describes his new Mezzotint CF font as, "a daring and playful display typeface perfect for logotypes, posters, and editorial use. High-contrast strokes, flared serifs, aqueous connections, and inky terminals give Mezzotint CF its striking and rakish personality."
Mezzotint CF is an achievement far beyond the written descriptions above. On seeing Mezzotint CF for the first time, we agree with "striking," but the overall power of Mezzotint CF is such that "awe-inspiring" might work better. Mezzotint CF's singularity and pristine execution, its abundance of artfulness and dazzling detail—place it in a class of its own. Lucky are the designers that are first to use Mezzotint CF for branding, packaging, logos, social media, visual identity, book design, music promo, art projects…the font has no limits.
Mezzotint CF is one of those fonts that is so powerful, that it drives the creative process itself—the company is inspired to develop just the right product, and the author outlines the perfect narrative, powered by the inspirational vibes of Mezzotint's distinctiveness and strong personality. Consider the lowercase "y" or "w," or how smartly the diacritical marks add both art and multilingual direction. Mezzotint also pairs well with a contrasting, geometric sans-serif like Greycliff CF. For maximum effect, try a large difference in typeface size between the two.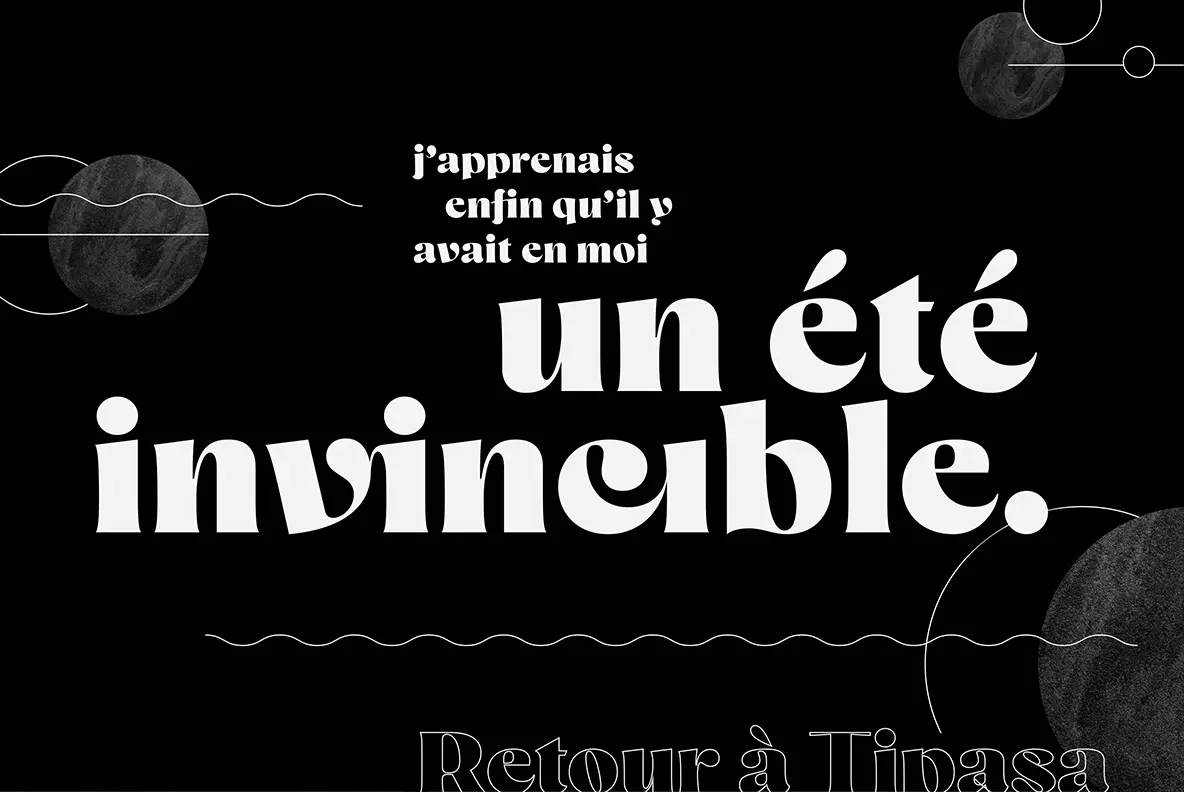 Mezzotint CF is the excellence Connary Fagen always delivers. And like every font he offers, Mezzotint CF includes free updates, including new features, and free technical support. Please consider his entire collection. You will see why he is the choice for artists and brands like the New York Philharmonic, Versed, Current, Coachella, MTV, Animal Planet, Miami Heat, Netflix, Diabetes Canada, and more.