"You can neither win nor lose if you don't run the race," David Bowie once said. Those words are more than just a clever observation from a brilliant star extinguished far too soon. The "race" might mean anything, or everything: finding success in life, getting into the checkout line before that lady with two full carts of groceries beats you to the register, or having a type design rank on our top ten list for the year.
Folks, we had an exhilarating battle between three major contenders in 2016. Set Sail Studios, Connary Fagen, and BLKBK totally dominated the list with THREE type designs each. That's nine-tenths of the list! We'd kinda like to see these guys in a cage match, but their typography is clearly too important to waste time on such fanciful distractions.
Just three type designs from last year's list made it into this year's rankings: Argent CF, Faith and Glory, and YWFT Hannah. Keeping in mind that these rankings are based on sales only, the customers of YouWorkForThem verily have spoken and we're excited to present the top ten fonts of 2016.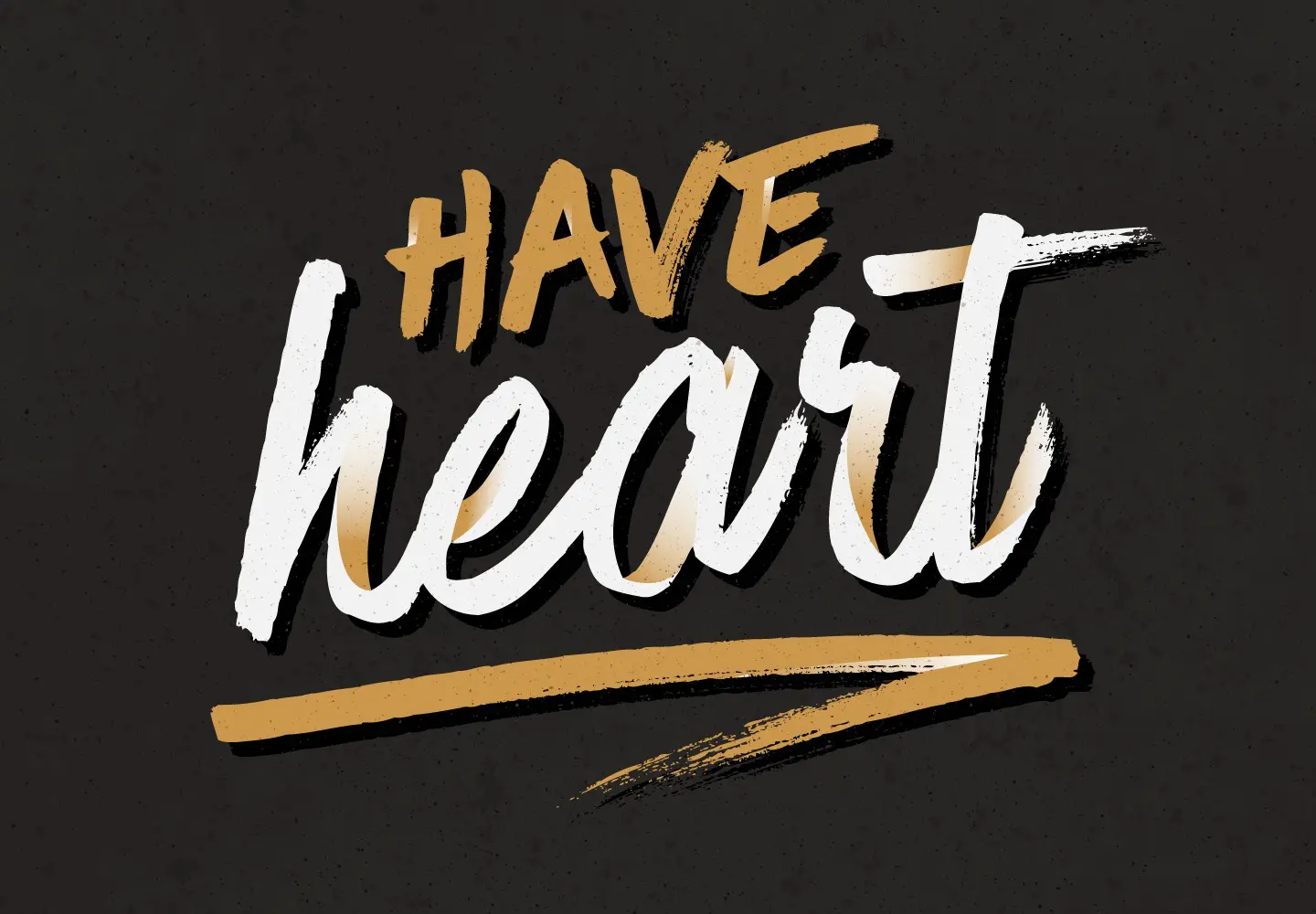 Winning the gold, this passionate marker font from Sam Parrett, the graphic designer behind Set Sail Studios, is full of vitality and willful enthusiasm. Spirited strokes with just a touch of dry brush texturing lend a sense of emotional urgency to messages composed with this handwritten script. Have Heart features two fonts and a bonus set of 12 swashes.
Sam is on fire right now with Faith and Glory moving up five places from last year to secure the silver. Two hand-printed brush scripts live in perfect symbiosis, their distinct personalities complementing one another flawlessly. The twisting curves and flowing letterforms of Faith and Glory speak of wanderlust, freedom, and courage.
Connary Fagen takes the bronze with Greycliff CF, a geometric sans serif built to stand the test of time. Classically structured, this type design balances intellect with approachability, authority with warmth, and gains attention without making demands. Seven weights with corresponding obliques offer extensive design versatility.
The third of Sam's designs to break into the top five, Black Diamond is an uninhibited, adventurous marker script. Its devil-may-care outlook and unshakable optimism are contagious, bringing a healthy dose of positivity to every design it touches.
Known for their emotionally-charged, meaningful letter sets, BLKBK comes in at number five with this styling, funktastic brush script. Laying down heavy strokes with intent, you better look out because this type design packs some retro punch.
Another typeface from BLKBK, this distressed watercolor brush script looks about how you'd feel after a long night out on the town. A little worn and weary, but still energetic and nonstop rocking 'til the sun comes up.
Batting an unbeatable streak, it's the sixth year in a row that YWFT Hannah has made it onto our top ten list. The hand printed letter moved up three spots from last year, a testament to not only its design aesthetic, but its quality crafting. YWFT Hannah was recently licensed by American Girl just a few months ago.
A debonair serif from Connary Fagen, the letterforms of this type design absolutely sing with smooth sophistication and elegant detailing. The Argent CF family is available in six weights with corresponding italics and one super-weight who stands on its own.
This proportional monospace type design from Connary Fagen touches on vintage elements of typewriter print with greater warmth and affability than its mechanical predecessors. Rounded corners and sleek curves make this design strong yet welcoming.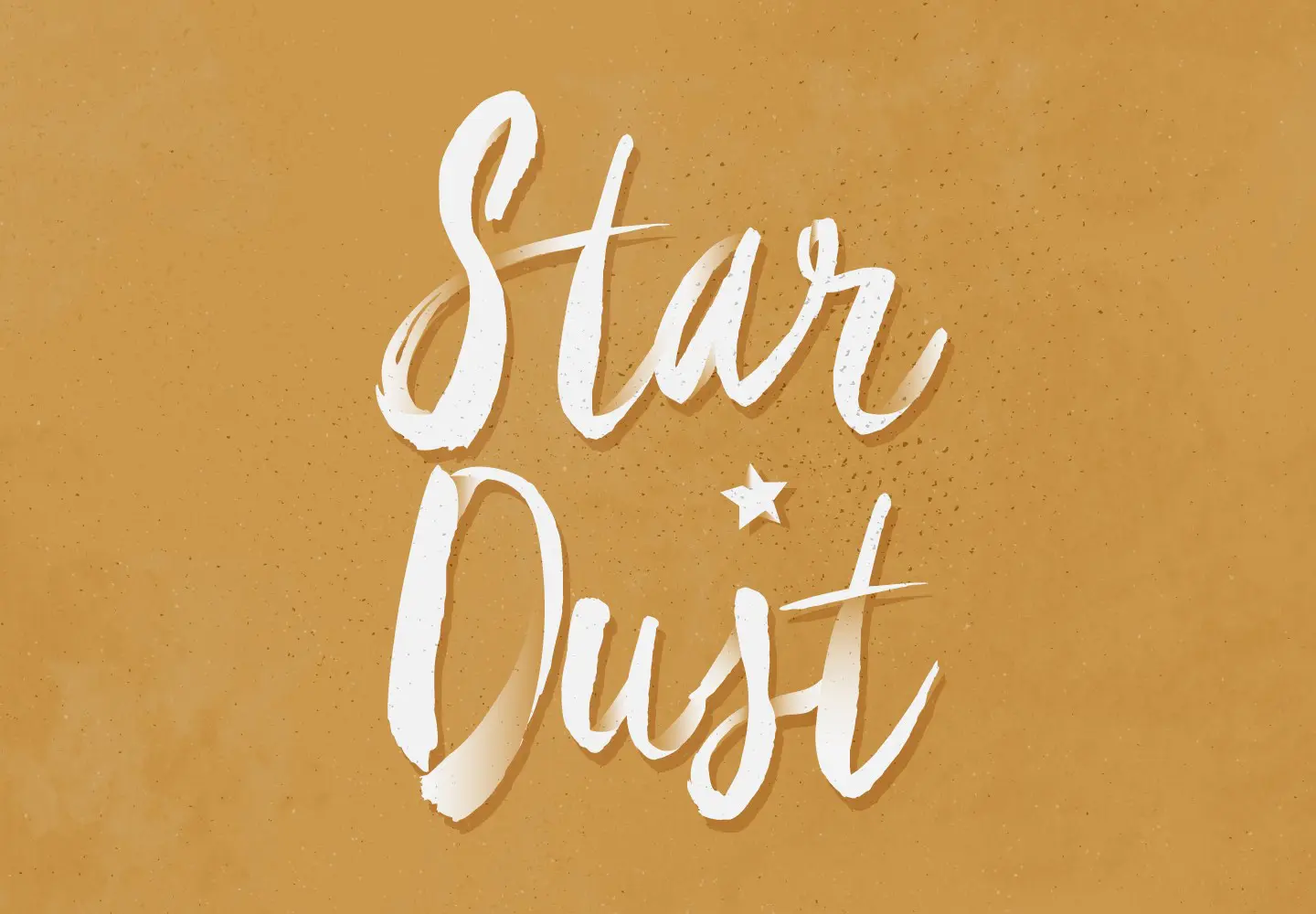 It seems a fitting tribute to the late Ziggy Stardust, the iconic musical genius David Bowie, that Star Dust from BLKBK would finish out our top ten for 2016. This hand lettered brush script carries a dynamic personality, one full of effervescence and soul. As Ziggy himself would say, it'll make you "freak out in a moonage daydream, oh yeah."