The fact that a beautifully designed serif font works so well for wedding invitations and high fashion partially explains why sans serif fonts were originally called grotesque fonts. The delicate serifs imbue graphic design with class, whatever the use: fashion, magazines, logo design, branding, photography, invitations, quotes, blog headers, posters, advertisements, postcards, books, websites, corporate communications, visual identity, social media, etc.
MADE Mirage from MadeType is the perfect example. This elegant, modern serif font is ideal for graphic designers looking for a quick touch of class. Mirage's ornamental, decorative strokes are classic, adding a timeless, clean elegance to any message. The serif's tails cue up solid, traditional messaging: elegant, trustworthy, historical, established, serious, professional, disciplined, romantic, literary, confident, dependable. All winning concepts drilled in deeper by MADE Mirage.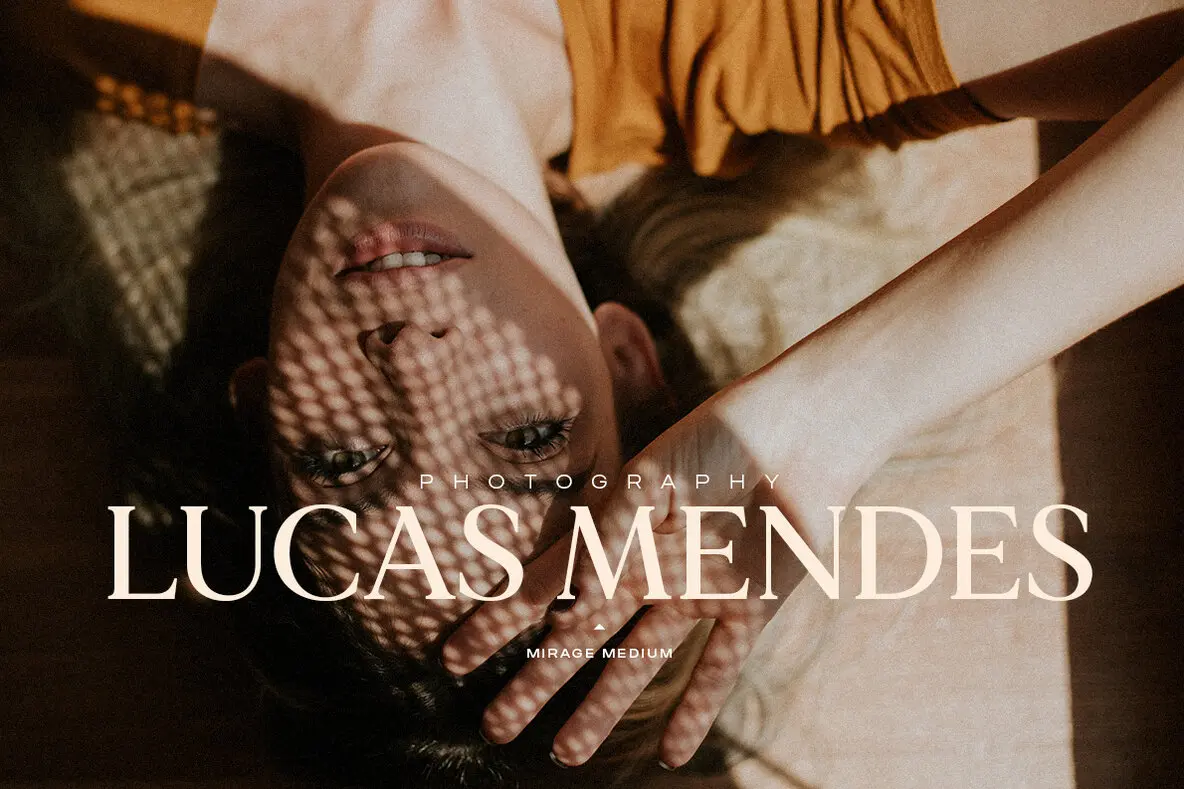 MADE Mirage is presented by MadeType. In addition to several elegant serif font families, MadeType also offers some brilliant font duos and many special singular offerings, like the ultra-chic retro font design MADE Cannes. This brilliant studio was featured in our Top 10 Fonts of 2019, and we are confident they will be hitting the top 10 again. Please consider MadeType's excellent collection today, presented proudly by YouWorkForThem.