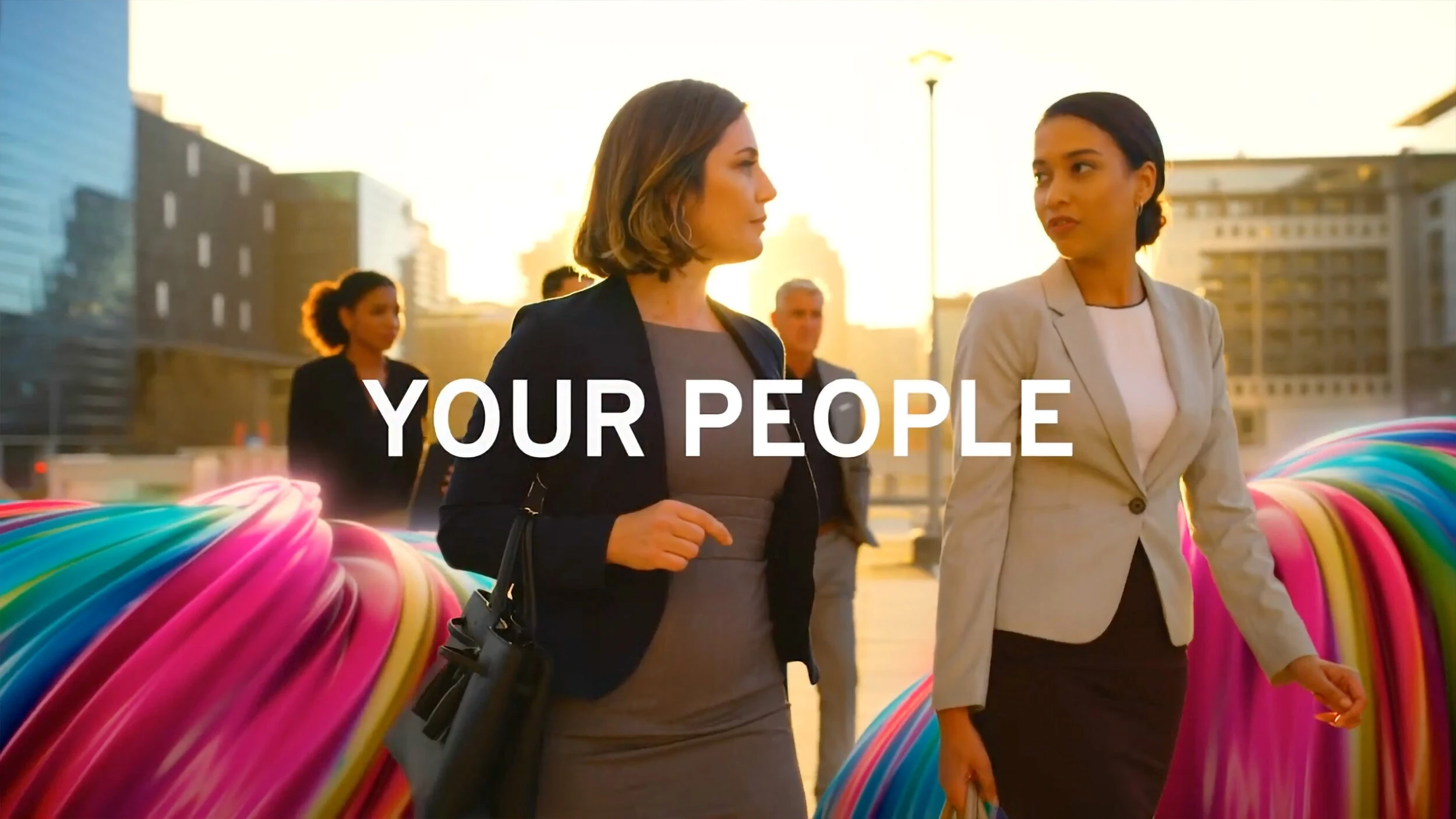 When Flextrack approached marketing agency Iris looking for a singular image that encapsulated troves of modern concepts, corporate purposes, and emotional wavelengths, Iris was ready: they licensed Chroma Supply's Spin – Dynamic 3D Shape Graphics from YouWorkForThem. YouWorkForThem collaborated with all parties to ensure the correct stock art related licensing plan was in place for this amazing imagery.
Flextrack is on the cutting edge of creating and improving systems that allow companies to integrate different types of workers in many locations—consultants, gig workers, part-time professionals, and others. They are helping to define the modern working world. As such, they wanted one image that said future-proof, next generation, a champion, perfect integration, the best. To that end, Iris created 5 custom animations featuring Spin, licensed from YouWorkForThem. The results are fantastic. Iris's project is a masterpiece.
YouWorkForThem understands that the relationship between art and business sometimes requires a little management. In this respect, YouWorkForThem works with creatives and corporations to ensure proper licensing is in place. We carefully listen and collaborate with our partners to make sure marketing campaigns, product packaging, logo design, brand development, and more, look great and are properly licensed. We welcome your inquiries regarding how to best license your project, whether it is your own or for a client.
Contact us today to learn how we can help you with your next marketing project.