YouWorkForThem has assembled a list of 5 incredible fonts for design in VR, Metaverse, and Web3 in one convenient collection. These cutting-edge fonts are perfect for the digital designers of tomorrow—you won't find a better selection anywhere. We have combed our library, polled designers within our network, and worked with the fonts ourselves to make sure our collection is the top tier. These fonts look fantastic and are compatible with the latest digital design tools. VR, Metaverse, and Web3 are the future. It is critical for designers to stay ahead creatively and competitively, and this list guarantees a great start!
No matter what type of graphic design you create, having fonts that are optimized for the latest platforms is essential. Our fonts are uniquely designed to look great on all digital platforms from VR and Metaverse to Web3. They're versatile enough for any creative project so you can be confident that your work stands out no matter where it's displayed. Plus, they're compatible with all the newest tools and software—so you won't have to worry about compatibility issues.
Whether you're working on branding a website or creating graphics for an immersive digital space, there is something for everyone in this collection. It's our own go-to list, and we wanted to share it with you.
Check out our Top Fonts and Stock Graphics for Metaverse Design collection for a more extensive collection of tech style fonts, graphics, photos and videos.





Introducing BB Manual Mono Pro Font, the perfect typeface for all your creative cyberpunk metaverse projects! This stylish font features a sharp, precise look that is perfect for any professional work. But don't let its sleek appearance fool you – BB Manual Mono Pro is also packed with special features that emphasize the work process. From its unique angles to its intriguing tool-inspired shapes, this font is sure to make your work stand out from the crowd. So if you're looking for a font that is both professional and unique, look no further than BB Manual Mono Pro.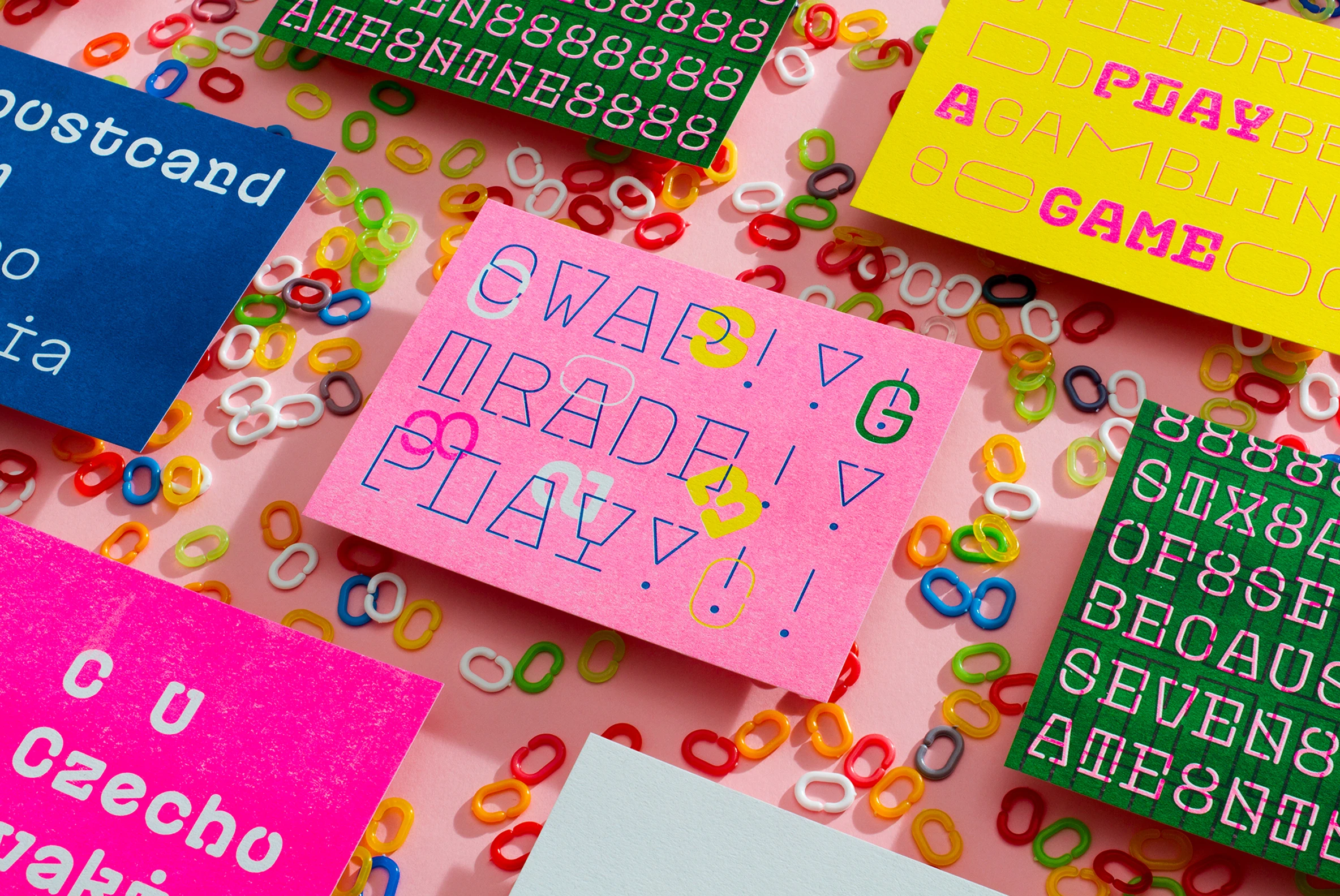 Looking for a typeface that's out-of-this-world unique? Look no further than Plastic Font. This monospace variable font was inspired by "Cécka fever", a phenomenon of collecting C-shaped plastic hooks in 80's Czechoslovakia. The typeface is based on four master styles: Chain Black, Chain Thin, Simple Black and Simple Thin. Plastic is a font with an array of styles and combinations that allows the user to freely select the perfect look for their VR design project. So whether you're looking for something fun and quirky or sleek and professional, Plastic Font has got you covered for virtual world designs.





YWFT Formation is a highly versatile typeface that can be used for a variety of digital design projects. Whether you're looking for a sleek and modern look, or a more retro-inspired style, YWFT Formation has you covered. With its clean lines and strong digital presence, YWFT Formation, designed by YouWorkForThem, is perfect for any project that needs a touch of cyberpunk edge.





Gemsbuck is a minimal sans-serif design that contains 12 weights – perfect for any branding project that needs a touch of digital vibes in the metaverse. The font is also suitable for any sporting design, t-shirt printing, or other context where an assertive, creative and techno style font is needed.





Step into the world of tomorrow with Proto Mono Font. This modular monospaced font is built with rounded edges and designed with a tech industrial taste by Radinal Riki. It's perfect for electronic displays, postal packing slips, airline tickets, informational video displays, ads, and so much more. Designed in 2 styles with 4 weights each, this font family contains a character set that covers over 100 languages. So step into the future with Proto Mono Font today!
We are confident you will love these fonts, and will find them compatible with your VR, Metaverse, and Web3 designs, both aesthetically and technically. Of course this is a digital journey, and as you move forward into new frontiers, YouWorkForThem will be with you—providing tips, new products, updates, and new designs.